Energy Results
Energy demand in the SASEC subregion is expected to increase over the next decade resulting from economic growth and rising per capita incomes and energy consumption. With energy resources in South Asia unevenly spread, regional energy cooperation could help countries develop their energy resources in an optimal manner to lower energy costs, improve regional energy security, and contribute to climate change mitigation. SASEC initiatives in the energy sector support improvement of energy trade infrastructure, developing a regional power market by harmonizing legal and regulatory frameworks, and developing low-carbon alternatives and conservation and energy efficiency measures.
NEWS & MULTIMEDIA
total items: 8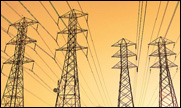 Amending India's Electricity Act Could Enhance Trade with SAARC Countries
An Asian Development Bank report suggests that a shift in India's electricity policy could help address the acute electricity shortages faced by SAARC countries, which affects socioeconomic development as well as business operations. Policy amendments could help facilitate cross-border power trade among SAARC countries and give communities better access to electricity.

SAARC Finance Ministers Meet in Yokohama, Japan
Finance ministers and senior officials of member countries of the South Asian Association for Regional Cooperation (SAARC), including Afghanistan, Bangladesh, Bhutan, India, Maldives, Nepal, Pakistan, and Sri Lanka met on 5 May at Yokohama, Japan, at the sidelines of the Asian Development Bank (ADB) 50th Annual General Meeting.

Bangladesh Wants to Be South Asia's Transport Hub
Bangladesh has the potential to become a transport hub for India, Bhutan, Nepal, Maldives, Sri Lanka, and Myamar, according to Mr. AMA Muhith, Finance Minister, Bangladesh. Turning Bangladesh into a regional and transshipment hub would enhance economic cooperation and result in collective economic growth for the countries, Mr. Muhith said at the SASEC Finance Ministers' Meeting in New Delhi, India.


SAARC Ministers Push for Economic Union
Finance Ministers from the eight South Asian Association for Regional Cooperation (SAARC) member states are pushing for the formation of a South Asian Economic Union (SAEU) to ensure larger inflow of investments, higher trade volumes, and energy generation. The ministers highlighted the need to fast-track the formation of the SAEU to help boost the inflow of investments and trade volumes.
SASEC Investment Projects Top $7.7 Billion
South Asia Subregional Economic Cooperation (SASEC) investment projects increased to a cumulative $7.66 billion in the areas of transport, energy, trade facilitation, and ICT with the recent approval of India's Bihar New Ganga Bridge Project. To date, 40 SASEC-supported projects are helping member countries strengthen regional connectivity infrastructure, promote economic growth, and foster regional cooperation. In addition, there are now 71 technical assistance projects worth $66.14 mi

Commentary: 800 Million Reasons
Mr. Hun Kim, Director General, South Asia Department, ADB, describes how partnership of 6 South Asian countries through the ADB-supported South Asia Subregional Economic Cooperation (SASEC) Program is helping propel economic growth in South Asia, amidst an uncertain regional and global economic climate, by working to increase trade volumes to reduce the number of impoverished people in the region.

Interactive SASEC Corridor Map on Website
The interactive SASEC Corridor Map on the SASEC Program website and SASEC Mobile App is your gateway to SASEC projects. View projects by sector—energy, transport, trade facilitation, and ICT—or by corridor using the interactive map, to learn how the SASEC program is helping promote regional prosperity in South Asia. The map also includes project information and links to SASEC project pages.