SAARC Ministers Push for Economic Union
4 September 2016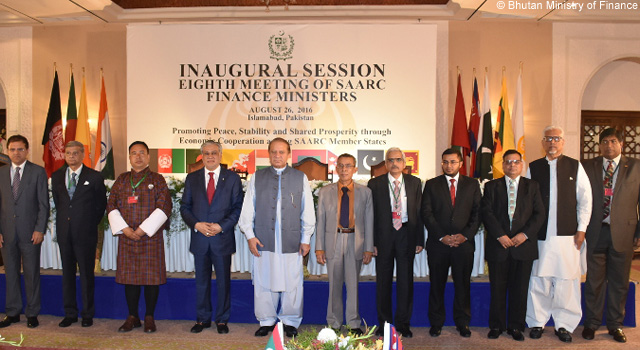 Finance Ministers from the eight South Asian Association for Regional Cooperation (SAARC) member states are pushing for the formation of a South Asian Economic Union (SAEU) to ensure larger inflow of investments, higher trade volumes, and energy generation. The ministers gathered at the South Asian Association for Regional Cooperation (SAARC) Finance Ministers' Meeting on 28-29 August in Islamabad, Pakistan, to discuss various economic issues facing the region. The regional inter-governmental organization comprises Afghanistan, Bangladesh, Bhutan, India, Nepal, Maldives, Pakistan, and Sri Lanka.
The ministers stated a need to fast-track the formation of the SAEU, as agreed in the Declaration of the 18th SAARC Summit held in 2014. The 19th SAARC Summit is scheduled to be held on 9-10 November in Islamabad, Pakistan.
The finance ministers were also able to discuss the promotion of business in the region through standardization of Customs procedures and documentation to facilitate movement of goods across borders.
South Asia Subregional Economic Cooperation (SASEC) coordinates with SAARC, and prioritizes implementation of transport investments along SAARC road transport corridors 4 and 8.
Related Link: