The South Asia Subregional Economic Cooperation (SASEC) program brings together Bangladesh, Bhutan, India, Maldives, Myanmar, Nepal, and Sri Lanka in a project-based partnership that aims to promote regional prosperity, improve economic opportunities, and build a better quality of life for the people of the subregion. SASEC countries share a common vision of boosting intraregional trade and cooperation in South Asia, while also developing connectivity and trade with Southeast Asia through Myanmar, to the People's Republic of China, and the global market.
SASEC Vision
The SASEC Vision, and its supplement, SASEC Vision – Myanmar, articulate shared aspirations of SASEC member countries, and set the path to achieve these through regional collaboration. These documents lay out a plan to transform the subregion by leveraging natural resources, promoting industry linkages for the development of regional value chains, and expanding the region's trade and commerce through the development of subregional gateways and hubs.
SASEC Operational Plan
The SASEC Operational Plan presents the strategic objectives of the SASEC partnership, and the operational priorities of the four main SASEC sectors—transport, trade facilitation, energy, and economic corridor development. It is supported by a list of potential projects regularly updated by SASEC member countries to be implemented during 2016-2025.
SASEC Projects and Technical Assistance
As of June 2020, SASEC member countries have signed and implemented 61 ADB-financed investment projects worth around $13.58 billion in the transport, trade facilitation, energy, and economic corridor sectors. The transport sector accounts for the most number of projects (41 projects worth a cumulative $11.20 billion), followed by energy (12 projects worth $1.58 billion), economic corridor development (three projects worth $697 million), trade facilitation (three projects worth over $80.66 million), and ICT (two projects worth $20.80 million).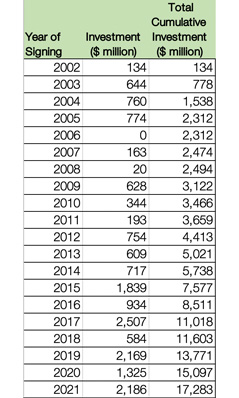 Source: SASEC Project Portfolio, as of October 2019
Source: SASEC Project Portfolio, as of October 2019
ADB-financed technical assistance has supported SASEC investment projects throughout the subregion, regional cooperation forums and knowledge-sharing initiatives, and pilot projects since 2001. A total of 94 national and regional technical assistance projects (cumulatively worth $125.73 million) have assisted member countries in strategic planning, project preparation, and have supported SASEC forums, and capacity-building and knowledge-sharing events.
Trade Snapshot
The graph gives a snapshot of trade over time, from 2001 to 2019, in the SASEC subregion, using International Monetary Fund (IMF) data on export, import, and intraregional trade.
The tables below show more recent IMF data. Intraregional trade share among members of SASEC have remained constant from 2017 to 2019. Export and import slowed from 2017 to 2019 in the SASEC region.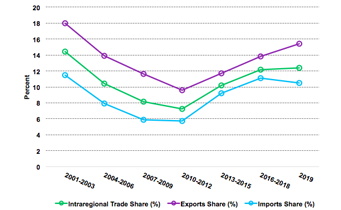 Source: IMF Direction of Trade Statistics via ARIC Database, as of October 2020
Trade - Export/ Import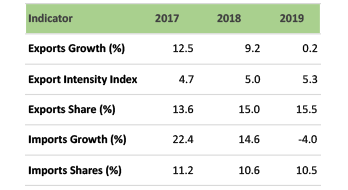 Source: IMF Direction of Trade Statistics via ARIC Database, as of October 2020
Intraregional Trade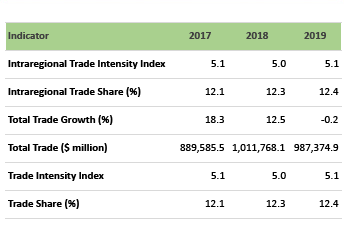 Source: IMF Direction of Trade Statistics via ARIC Database, as of October 2020
Ease of Doing Business
In 2020, SASEC member countries enacted several reforms to improve ease of doing business in the region.
India is the highest ranked economy in South Asia at 63rd place in the Doing Business rankings, followed by Bhutan (89) and Nepal (94). India climbed 14 places from the previous year, having made it easier to start a business and trade across borders.
Bangladesh advanced 8 places in the rankings after making it faster to get electricity and lowering fees for starting a business.
Bhutan is in 30th place overall in trading across borders, making it the highest ranking South Asian country in that category.
In Southeast Asia, Myanmar made it easier to start a business by introducing an online platform for company registration.
South Asian economies performed best in the areas of protecting minority investors, getting credit, dealing with construction permits, and starting a business. Starting a business in the region takes an average of 14.5 days, compared to the global average of 19.4 days.

Source: Doing Business, accessed June 2020


Note: The World Bank/International Finance Corporation's annual flagship Doing Business Report measures the ease of doing business by ranking economies from 1 to 190, based on quantitative indicator sets that can be compared across economies and over time, with first place being the best and indicating a regulatory environment that is conducive to business operation. Of immediate relevance to SASEC aims and goals are indicator sets on Starting a Business, and Trading across Borders.
Logistics Performance Index (LPI)
The average 2018 LPI score for SASEC countries is 2.57; for customs 2.41; infrastructure 2.37; for international shipments 2.47; for logistics competence 2.49; for tracking and tracing 2.67; and for timeliness 3.0.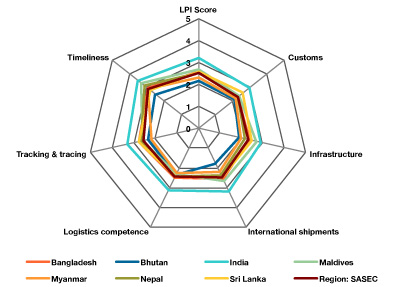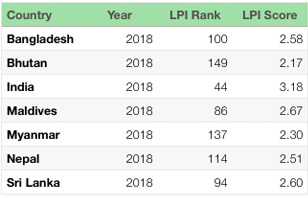 Source: World Bank LPI (accessed November 2018)


Note: The LPI overall score reflects perceptions of a country's logistics based on six core dimensions: (i) efficiency of customs clearance process, (ii) quality of trade- and transport-related infrastructure, (iii) ease of arranging competitively priced shipments, (iv) quality of logistics services, (v) ability to track and trace consignments, and (vi) frequency with which shipments reach the consignee within the scheduled time. The scores for the six areas are averaged across all respondents and aggregated to a single score using principal components analysis. A higher score indicates better performance.
Economic Outlook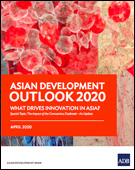 Asian Development Outlook
Growth in developing Asia is forecast to slow to 2.2% in fiscal year (FY) 2020 due to the effects of the global health emergency. In South Asia, growth will decelerate to 4.1% in FY2020 and rebound to 6.0% in FY2021 following a projected revival in India. Bangladesh is projected to grow by 7.8% this fiscal year and 8.0% in FY2021. GDP growth in Bhutan, despite lower tourist arrivals, will accelerate on high government spending. Growth in Maldives and Sri Lanka will be constrained this year due to weaker tourism. In Nepal, the outlook is for moderating growth. In Southeast Asia, Myanmar growth is expected to slow in FY2020 and pick up in FY2021.
Source: Asian Development Outlook 2020 (ADB)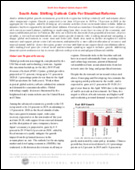 South Asia Regional Update
Growth in South Asia is projected to rise to 7.0% in 2020 amid subdued global growth. Growth in Bangladesh in FY2019 has been led by private consumption and investment. In Bhutan, economic activity will pick up in FY2020, supported by private consumption. In India, GDP growth slowed in FY2018/2019 but will pick up to 7.2% in 2020. Economic activity in Nepal remains robust. In Maldives and Sri Lanka, economic growth has been supported by growth in the tourism sector. Across South Asia, creation of fiscal space for social and investment spending could support inclusive growth.
Source: South Asia Regional Update, August 2019 (IMF)