SASEC Investment Projects Top $7.7 Billion
29 July 2016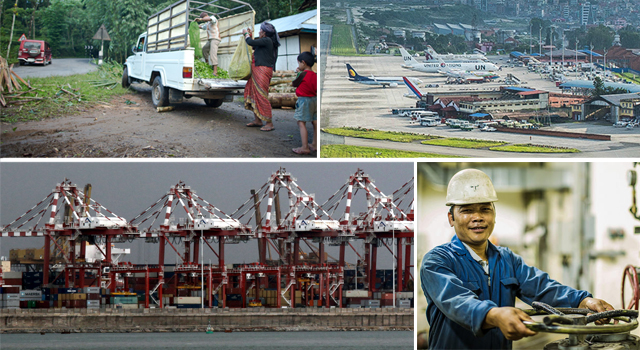 South Asia Subregional Economic Cooperation (SASEC) investment projects increased to a cumulative $7.66 billion in the areas of transport, energy, and trade facilitation with the addition of India's Bihar New Ganga Bridge Project on 24 July 2016.
The Asian Development Bank (ADB) approved a $500-million loan to build a bridge across the Ganges River that will link India and Nepal. The 9.8-kilometer bridge will be India's longest river bridge and will help people move between jobs and markets. The planned bridge is projected to benefit 9 million people, especially those in poorer communities.
The new Ganga Bridge and approach-road network will significantly improve connectivity between north and south Bihar, and provide enhanced transport capacity and linkages to Patna. It will substantially reduce the travel time to Patna from surrounding regions, which will ease access to the state's administrative and social services, and health and higher education facilities.
SASEC countries—Bangladesh, Bhutan, India, Nepal, Maldives, and Sri Lanka—focus on strengthening regional linkages that promote economic growth and foster regional cooperation. Since 2001, a total of 40 SASEC projects support 28 investments in the transport sector, worth $6.32 billion, 1 in trade facilitation ($48 million), 10 in energy ($1.28 billion), and 1 in information communication and technology (ICT; $18 million).
SASEC investment projects and knowledge development are supported by 71 technical assistance projects worth $66.14 million.
South Asia became the fastest-growing regional economy in Asia and the Pacific in 2015. The region grew by 7.4% last year, with India achieving 7.6% growth driven in part by a gradual increase in public investments and strong domestic consumption.
Related Link: