Government of Nepal Awaits Cabinet Go-Ahead for BBIN MVA
26 July 2018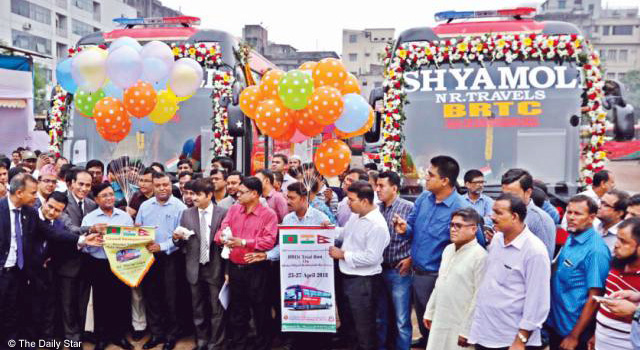 The Government of Nepal is awaiting Cabinet approval of the draft protocol of the Bangladesh-Bhutan-India-Nepal (BBIN) Motor Vehicle Agreement (MVA). Cabinet approval will allow Nepal to sign an agreement with India and Bangladesh, and commence passenger and cargo vehicle services in the BBIN subregion.
A secretary-level meeting will be held in New Delhi once all three member countries have independently ratified the BBIN MVA.
A trial run for the BBIN MVA was held with delegates from the three nations, from Dhaka to Kathmandu via Siliguri in India, covering a distance of 1,197 kilometers—488 km in Bangladesh, 50 km in India, and 699 km in Nepal.
The BBIN MVA, signed on 15 June 2015, is a landmark framework agreement that will allow seamless flow of passenger, personal, and cargo vehicular traffic in the BBIN subregion. It promises to increase trade and people-to-people connectivity. The Asian Development Bank is providing technical and financial assistance to the BBIN initiative.
Related Link: