SASEC Highway Improvement Project in Nepal Awarded for Excellence
21 April 2023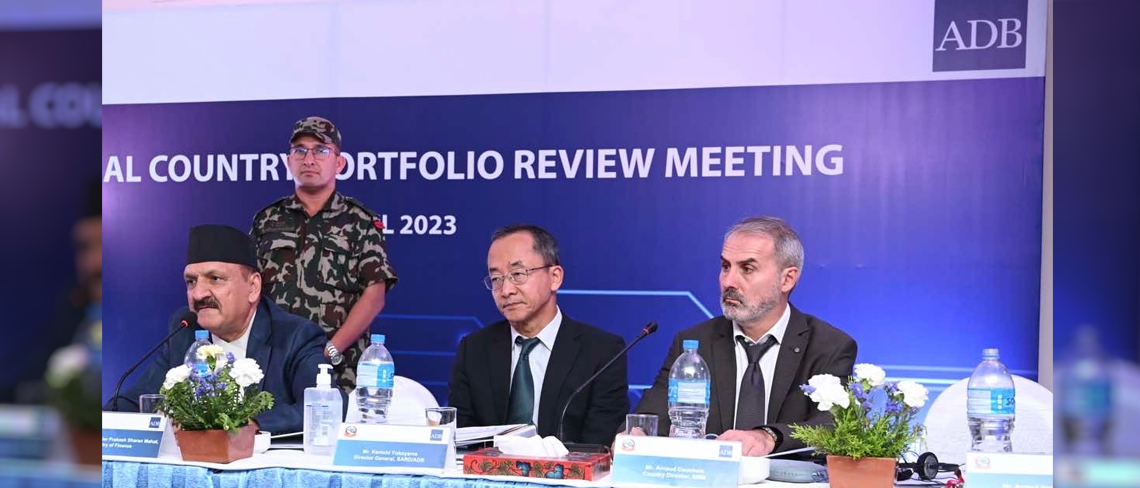 Nepal's Finance (Revenue) Secretary Ram Prasad Ghimire presented awards to the South Asia Subregional Economic Cooperation (SASEC) Highway Improvement Project and other projects supported by the Asian Development Bank (ADB) on 21 April 2023.
The SASEC project and other ADB-funded initiatives were recognized for excellence in project management, gender and social inclusion, and environmental and social safeguards monitoring. Also awarded were the Urban Water Supply and Sanitation Project, Bagmati River Basin Improvement Project-Additional Financing, Rural Enterprise Financing Project, and Power Transmission and Distribution Efficiency Enhancement.
The recognition ceremony was held as part of a country portfolio review meeting held by ADB and the Government of Nepal. ADB projects in Nepal stands at an estimated $3.2 billion in various sectors, including energy, transport, agriculture, health, and others.
Related Link: