17th BIMSTEC Ministerial Meeting Finalizes BIMSTEC Master Plan for Transport Connectivity
1 April 2021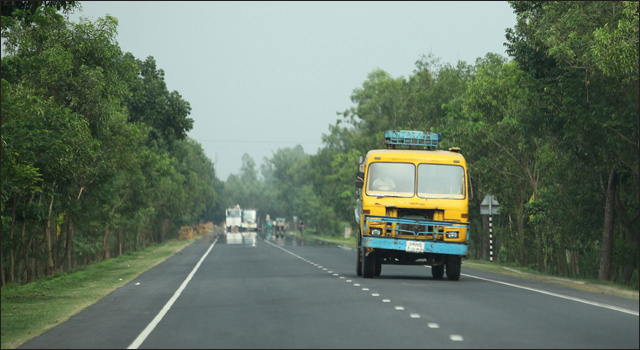 Foreign Ministers of the Bay of Bengal Multi-Sectoral Technical and Economic Cooperation (BIMSTEC) grouping finalized the BIMSTEC Master Plan for Transport Connectivity at the 17th BIMSTEC Ministerial Meeting held on 1 April 2021. The master plan will be endorsed for adoption in the next BIMSTEC summit to be hosted by the Government of Sri Lanka later this year.
During the Meeting, Mr. S Jaishankar, Minister of External Affairs of the Government of India, also emphasized the need to expedite the Coastal Shipping Agreement and Motor Vehicle Agreement among BIMSTEC countries.
ADB Support for BIMSTEC
The Asian Development Bank (ADB) supported the development of the Master Plan for Transport Connectivity through the technical assistance, "Support for BIMSTEC II." The Master Plan identifies both hard and soft infrastructure in the BIMSTEC subregion, as well as capacity building, transport access agreements, and the harmonization of rules, regulations, policies, and measures related to transport between and among BIMSTEC countries. The Master Plan indicates 267 projects for construction, expansion, and modernization of transport infrastructure involving an estimated cost of $126 billion, according to proceedings of the third meeting of the BIMSTEC Transport Connectivity Working Group held in December 2020.
ADB also undertook the BIMSTEC Transport Infrastructure and Logistics Study. The report "Updating and Enhancement of the BIMSTEC Transport Infrastructure and Logistics Study" published in 2018 (i) identifies planned multimodal infrastructure developments designed to enhance BIMSTEC regional connectivity, and (ii) highlights the priority infrastructure investments needed in BIMSTEC member countries and suggests an institutional framework for implementing these strategies.
The ADB-financed technical assistance "Supporting the Implementation of BIMSTEC" approved in 2019 helps address the needs of the member states and the secretariat of BIMSTEC to advance regional cooperation and integration (RCI) among member states in select thematic areas, such as transport financing, trade facilitation, and tourism.
Related Links:
BIMSTEC finalises major connectivity master plan for Bay of Bengal region
BIMSTEC finalises Connectivity master plan for Bay of Bengal region