India and Maldives to Focus on Increasing Connectivity
7 June 2019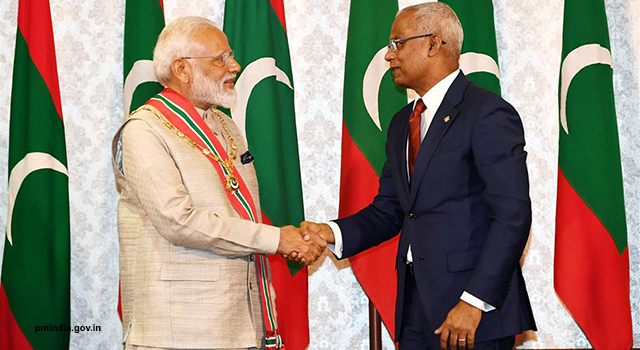 In a joint statement released on their meeting in June 2019, India Prime Minister Narendra Modi and Maldives President Ibrahim Mohamed Solih noted the importance of regional cooperation in advancing development and the mutual benefit it brings to both countries.
The meeting
Remarked on the importance of people-to-people contact as foundation of relations between countries. The two leaders recognized the valuable contribution of Indian and Maldivian workers, students, travelers, and tourists to their economies. They welcomed implementation of the Visa Facilitation Agreement, signed in December 2018, and pledged to address welfare-related issues of the respective communities residing in both countries, including the speedy provision of consular services; and
Signed a Memorandum of Understanding for the establishment of passenger and cargo services by sea. Both countries agreed to start a regular passenger-cum-cargo ferry service between Kochi, India and Kulhudhuffushi and Malé, Maldives. Concerned officials from the two countries were tasked to work expeditiously on the matter.
Prime Minister Modi and President Solih agreed to harness the advantages of regional and subregional transport and connectivity, as well as renewable energy, education, environment and sustainable development. They also pledged to further enhance close cooperation, and agreed to intensify and increase high level interaction including regular Ministerial and official level visits.

Related Links