Nepal to Apply the 'One basin, One hub' Concept in Implementing Transmission Line Projects
2 May 2019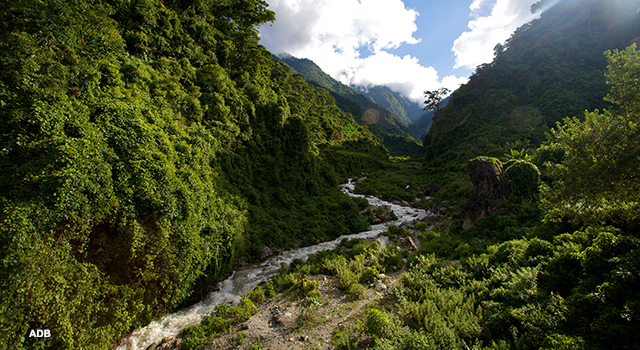 The Government of Nepal will apply the 'one basin, one hub' concept in implementing transmission line projects. Environmental degradation, loss of biodiversity and arable land, and threat to human settlements are some of the possible negative outcomes that could arise from allowing every power producer to build separate transmission lines, according to Mr. Netra Gyawali, Chief Executive Officer, National Transmission Grid Company.
The Nepal Electricity Authority (NEA) prepared the Transmission System Development Plan, a comprehensive plan for 2015-2035. It clusters hydropower plants along the river corridor in an optimal way to streamline power evacuation through a well-planned and robust transmission line scheme, and be a reliable network for exporting power to India and the People's Republic of China.
In Nepal's western region, locations of connection hubs and right of way are being fixed for 20-22 hydropower projects. Officials will identify potential sites for a common hub for hydropower plants once these have been finalized. The Government plans to build common hubs and power lines along the east-west transmission super highway.
At the Likhu river basin, officials plan to construct a 220 kilovolt substation, which will export power through a single transmission line to the New Khimti substation. Seven hydropower plants with a combined capacity of 346 megawatts are being constructed.
In the eastern and central regions, NEA is developing multiple transmission corridor projects to evacuate and distribute power more efficiently.
Related Links: