Virtual Workshop on Road Asset Management Study
1-2 Dec 2021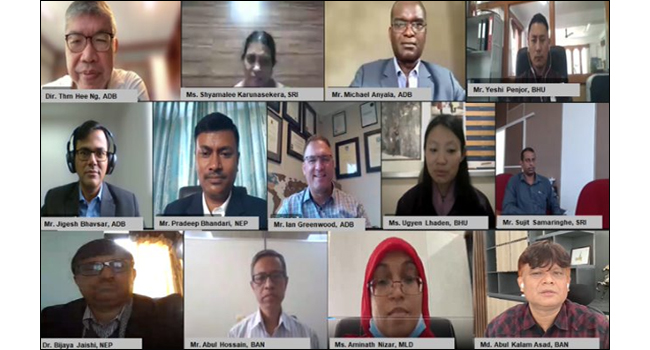 The Asian Development Bank (ADB) organized a two-day virtual workshop on Road Asset Management Study on 1-2 December 2021. The workshop presented the ongoing study being conducted under ADB TA 9420: Implementation of Sustainable Transport for All. The workshop (i) discussed the approach to assessing road asset management maturity and development of improvement plans; (ii) presented the approach and data requirements for road investment strategy analysis to examine long term financing needs; and (iii) sought support from delegates in supporting downstream activities relating to items (i) and (ii).
Mr. Thiam Hee Ng, Director, Regional Cooperation and Operations Coordination Division, South Asia Department, ADB, delivered the opening remarks. Mr. Michael Anyala, Senior Road Asset Management Specialist, Sustainable Development and Climate Change Department Transport Sector Group, ADB, facilitated the discussions with Mr. Ian Greenwood and Mr. Jigesh Bhavsar, ADB Consultants.
The workshop was attended by senior officials from roads and highways ministries, infrastructure and transportation ministries, and road safety authorities from Bangladesh, Bhutan, Nepal, Maldives, and Sri Lanka.