SASEC Maritime Cooperation – Virtual Dissemination Workshop on Study on Cruise Tourism
7 Dec 2020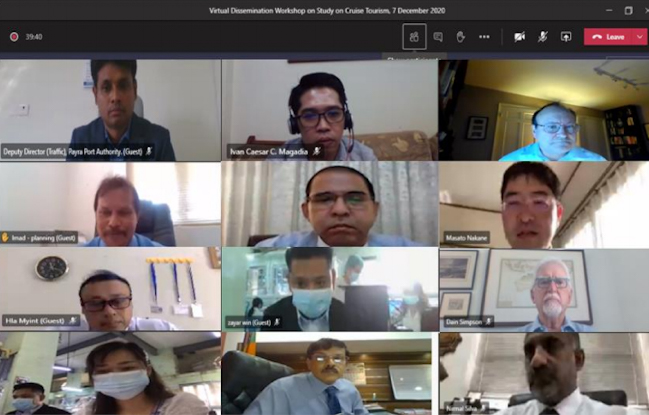 The Asian Development Bank organized an online dissemination workshop on developing the cruise tourism sector in the SASEC region on 7 December 2020. The workshop aimed to:
Provide relevant stakeholders a deeper understanding of global and regional cruise tourism trends;
Present the findings and recommendations of the report on cruise tourism in the SASEC region; and
Seek stakeholders' support and guidance on the development of follow-up actions and policy initiatives on cruise tourism development.
The workshop underscored the opportunities for regional cooperation in the cruise tourism sector, and the need to integrate proposed strategies with other port development measures, such as port greening initiatives. The event was attended by 40 participants, including representatives from tourism, shipping, planning, and port authorities in Bangladesh, India, Maldives, Myanmar and Sri Lanka.
The workshop is supported by the ADB technical assistance Advancing Cooperation in the Maritime Sector in South Asia Subregional Economic Cooperation Program, with funding from the United Kingdom Fund for Asia Regional Trade and Connectivity. It is aligned with ADB's efforts to advance cooperation and integration in the maritime sector and promote globally competitive ports in SASEC member countries.