SASEC-financed Mini Dry Port in Phuentsholing Ready for Use
14 February 2019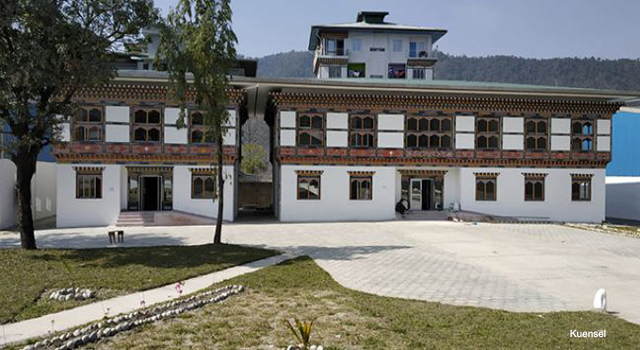 The mini-dry port in Phuentsholing, Bhutan, built with loan/grant financing support from the Asian Development Bank under the South Asia Subregional Economic Cooperation (SASEC) Road Connectivity Project, is ready for use. The Marushin Shitaka Construction Company Limited designed and constructed the mini-dry port.

The port, constructed on 5.4 acres of land, will help promote regional connectivity with neighboring countries. It can house more than 45 trucks, and process customs clearance to boost Bhutan's imports and exports. It will offer single window services to facilitate more efficient trade, as well as mainstream tax collection procedures. Its strategic location and linkage to Phuentsholing's Northern Bypass would contribute in decongesting Phuentsholing's central business district. The dry port aims to redirect traffic from heavy trucks carrying goods from India seeking clearance at the existing Customs office, according to Mr. Devi Charan Dhimal, Project Coordinator.
Facilities available at the mini-dry port include a cold storage, weigh bridge, covered transshipment shed, separate store for risky goods, warehouse for seized goods and seized containers, transshipment shed for container goods, and export warehouse.
Related Links: