Commentary: Smart Borders to Boost Trade in South Asia
24 January 2019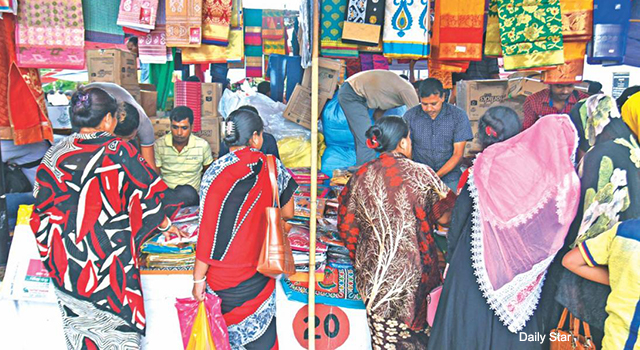 This commentary by Mr. Md Neyamul Islam, Joint Commissioner, Customs House, Inland Container Depot in Dhaka, discusses how Bangladesh is working to ensure seamless connectivity in the Bangladesh, Bhutan, India, Myanmar, and Nepal subregion, such as by signing bilateral and regional transit agreements and implementing various trade facilitation initiatives and customs reforms. It also makes a case for the importance of enforcing regional transit agreement in South Asia to promote efficient movement of the goods, and reduce transaction costs and time.
This post first appeared on the Daily Star.
Smart Borders to Boost Trade in South Asia
Md Neyamul Islam
The world trading system has become increasingly open textured over the last few decades. The triggering factors for this have been the reduction of tariff rates and elimination of quantitative restrictions. South Asia is looking to attain the goal of customs union and economic union by 2020.
Despite their suitable geographical position, South Asian countries fail to perform according to their trade potentials. One of the vitiating factors is the lack of regional transit trade unlike European countries. Nonetheless, partial transit exists between Afghanistan, Bhutan and Nepal. South Asian countries are incorporating various regional transit agreements and reducing regional and multilateral trade transportation costs in order to integrate regional connectivity.
Bangladesh is a beneficiary of the Article V of the GATT because of its potential to offer transit to neighboring landlocked countries. For example, both Nepal and Bhutan show keen interest to use transits in Chattogram and Mongla. However, there is no clear information about Bangladesh's strategy relating to adopting the guidelines envisaged by the GATT Article V.
Nepal and Bhutan are dependent on Indian seaports for export and import, whereas Afghanistan relies heavily on Pakistani ports. When a twenty-foot container transported from Delhi to Dhaka reaches Chattogram through Mumbai, Colombo or Singapore, it costs $2,500 and has to cover some distance by railways from Chattogram to Dhaka. Furthermore, it takes around 30-35 days. On the other hand, if the same container directly reaches Dhaka by rail, it will take only 4-5 days and the cost will only be $850.
In 2005, a SAARC Regional Multimodal Transport Study of the Asian Development Bank suggests that a decrease of 10 percent transaction costs may facilitate around 3 percent of exports of the region.
Goods from Agartala and Tripura to India must travel 1,645km through the Kolkata port to reach Chattogram. However, the direct distance between Agartala and Chattogram is only 75km. Similarly, tea from Assam must travel 1,400km to reach the Kolkata port. Creating direct transportation facilities would reduce travel to around 400km between Kolkata and Bangladesh.
Bangladesh is working to ensure seamless connectivity among India, Nepal, Bhutan, and Myanmar. It made available two airports in the north of the country for Bhutan and is working to intensify shipping linkages with Sri Lanka.
Bangladesh signed a bilateral trade agreement with India on March 28, 1972. Additionally, on October 4, 1999 Bangladesh signed a bilateral agreement titled Protocol on Inland Water Transport and Trade. The renewing of this agreement in 2007 aimed at providing transit facilities between these two countries. Moreover, they also agreed to use railways for trade and services.
On May 12, 2003, Bangladesh and Bhutan signed a bilateral trade agreement that granted the most favored nation status to each other's trade. The agreement made Burimari (Bangladesh)-Changrabandha (India)-Jaigaon (India)-Phuentsholing (Bhutan) transit routes for bilateral trade between Bhutan and Bangladesh. Although there are many individual bilateral trade agreements and transit agreements, there is no unified broader regional transport and transit arrangement for cross-border movement of goods and vehicles.
To have an integrated framework for trading and ensure smooth movement of goods, there is no alternative to establishing a nationwide single window system. Such a scheme will operate as an integrated hub and facilitate the importers, exporters and all facilities relating to goods in transit. Moreover, it will provide a unified electronic gateway for information exchange and streamline the entire process. Such schemes shall accelerate revenue collection and improve trade compliances, transparency and accountability. It will also help maintain improved coordination among customs and other government agencies, banks, trade bodies, export promotion councils and insurance companies.
For coordination of border management and inland locations, it is necessary to provide facilities for examination of goods, stuffing and sealing of containers in the inland container depots under the supervision of customs and border agencies. Encouraging import clearance in inland locations can impose customs control.
Border haats and special economic zones need further encouragement to develop the economy of the border area. This will act as the bridge connecting trade corridors in a manner that they form part of the seamless web of connectivity between the people. Last but not least, the procedure for obtaining visa within this region must be easy, flexible and uniform.
The econometric evidence raised in this segment emphasises the existing linkage of the trade costs and trade flows. It identified that high transaction costs hinder the way of free trade. It appeared that electronic filling of customs documents at the borders accelerated the trade growth in the South Asian region. Contrarily, it also is apparent that not all border custom stations are adequately equipped with modern technologies.
In South Asia, cross-border transactions occur mainly through bilateral agreements between the countries. However, promotion is necessary to get the full essence of the regional trade arrangements. Establishing highly equipped customs stations can abolish asymmetries between the corridors.
In order to improve their performances, border corridor management authorities (governments) need to regularly evaluate their operations and processes related to providing, marketing and selling services to users. There has to be regional coordination for monitoring the performances.
Policies need revision in light of changing global environment and regional trade. This will significantly improve competitiveness within the region. The development of the regional trade shall heavily rely upon evolution of corridor services, introducing new performance standards and implementation of policies both at national and regional levels.
Transit is as important as trade liberalization. It plays an important role both in the national and regional economies. There is no alternative to the seamless movement of the goods within the region to reduce transaction costs and time. The countries should design and develop regional transit agreements in addition to the existing bilateral arrangements to improve the situation and facilitate free trade.