Bangladesh Signs Deal for Elenga–Hatikumrul–Rangpur Highway under SASEC Program
25 January 2019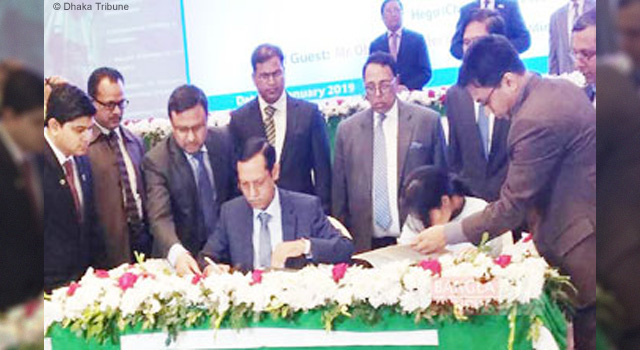 The Government of Bangladesh has signed an agreement with a joint venture between Bangladesh firm Mir Akter Hossain Limited and Chinese firm Hego to upgrade 190 kilometers of the Elenga–Hatikumrul–Rangpur section of the Dhaka-Northwest Corridor, under the South Asia Subregional Economic Cooperation (SASEC) program, with financing from the Asian Development Bank.
The upgrade will expand the road to a four-lane highway to improve traffic flow from Dhaka City to the country's northern districts. The upgrade will improve subregional connectivity, improve road safety, and increase passenger and cargo-carrying capacity.
Elenga-Hatikumrul-Rangpur is an important part of the SASEC corridor, Asian Highway, BIMSTEC Corridor, and the SAARC Highway.
The Bandgladesh-China joint venture will also construct seven bridges, 17 culverts, one flyover, five underpasses, 12 bus bays, one pedestrian overpass, and six intersections under the project. Representatives from the Road and Highways Department of Bangladesh, Mir Akter Hossain, and Hego signed the agreement, on 24 January 2019 in Dhaka.
Bangladesh is also upgrading the Joydevpur-Chandra-Tangail-Elenga highway under the SASEC Road Connectivity Project.
Related Links: