Backgrounder: Border Haats Boost Ties between India-Bangladesh
23 January 2019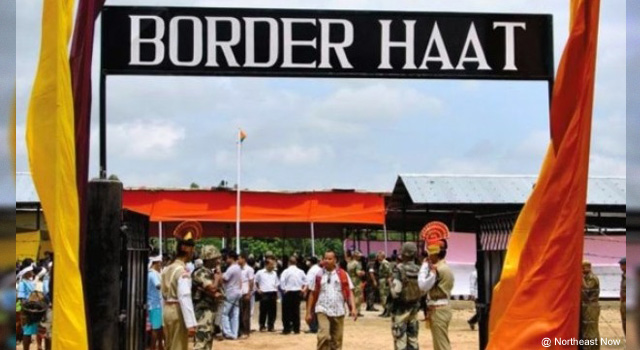 Border haats or rural markets along the border of Bangladesh and India help to strengthen ties between the two countries, both culturally and economically. These border haats benefit local communities by providing opportunities for livelihood and social interaction. The following is a short backgrounder on border haats:
A joint team comprising the governments of Bangladesh and India oversee the setting up of border haats in different locations to boost trade ties.
Border haats provide livelihood and benefit locals from both sides of the border.
Border haats facilitate bilateral trade of locally produced products of both countries, including agricultural and horticultural crops, spices, poultry dairy products, cottage industry items, furniture, handicrafts, and handloom products.
Border haats provide opportunities for family gatherings and have also become tourist destinations.
A total of four haats operate along the India-Bangladesh border: two are in Meghalaya (in Kalaichar and Balaht) while two are in Tripura (in Kamalasagar in the Sepahijala district of Tripura and Srinagar in South Tripura district).
In Kamalsagar, an equal number of identified traders and vendors, living within a five-kilometer radius of the border in India and Bangladesh, are allowed to sell and buy locally produced goods and crops.
500 people from both sides are allowed to enter the border haat on each weekly market day.
The Union Home Ministry, India, has been reported to be keen on setting up 70 new border markets.
The joint director for Tripura's Industry and Commerce Department has announced that seven new border haats will be established in Tripura. These will be in Bamutia, Hiracherra, Amlighat, Hrisyamukh, Boxnagar, Rasyabari and Akinpur.
Related Links: