Nepal-Bangladesh to Build Cross-border Transmission Lines
4 December 2018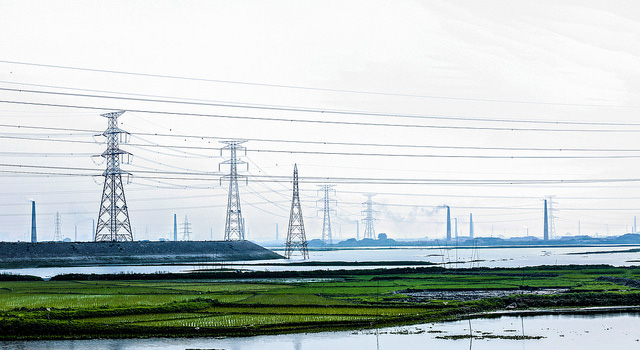 Nepal and Bangladesh have agreed to build cross-border transmission lines between the two countries. The deal was reached during a meeting in Kathmandu, Nepal, on 3-4 December 2018 to discuss ways to enhance energy trade and investment between Nepal and Bangladesh.
The meeting was attended by country delegations led by Mr. Anup Kumar Upadhyaya, Secretary Ministry of Energy, Water Resources and Irrigation (MOEWRI), Nepal, and Mr. Ahmad Kaikaus, Secretary, Ministry of Power, Energy and Mineral Resources, Bangladesh.
A joint steering committee agreed to form a team that would finalize procedures for building the transmission lines to supply electricity generated in Nepal to Bangladesh. The committee also agreed to discuss with Indian officials the use of Indian transmission lines.
The two-day meeting also focused on electricity generation, development of hydroelectricity, development of human resources in the hydroelectricity sector, promotion of government-to-government and private sector investment, grid connectivity, power efficiency, and investment in renewable energy.
According to MOEWRI, Nepal will soon be able to export to Bangladesh 500 megawatts of electricity from the Upper Karnali project, developed by private Indian company GMR
On 10 August 2018, Nepal and Bangladesh signed a memorandum of understanding on energy cooperation to promote energy trade and cooperation and discuss the potential for Bangladesh hydropower investments in Nepal.
Related Links: