SASEC Road Connectivity Project Boosts Bhutan's Trade Competitiveness
31 July 2014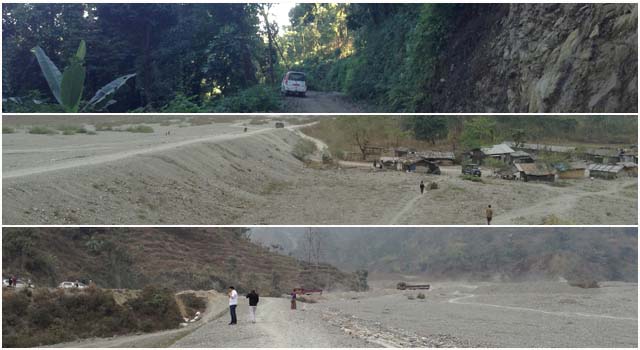 The Asian Development Bank (ADB) approved just over $50 million for Bhutan's South Asia Subregional Economic Cooperation (SASEC) Road Connectivity Project on 31 July 2014. The project will increase Bhutan's trade competitiveness by improving cross-border movement of people, goods, and business through construction and upgrading of the national highway network, and creating essential trade and trade facilitation infrastructure. Specific outputs of the project include
Completion of 68.3 kilometers of road along the Southern East-West Highway (SEWH), between Nganglam and Dewathang; 1.2 km of access road from border crossing point constructed near Pasakha; and approximately 2.7 km of bypass road around Phuentsholing City;
Construction of a mini-dry port in Phuentsholing, and Alay land custom station;
Draft engineering designs for Alay land custom station, and the Phuentsholing City bypass road.
Landlocked and mountainous Bhutan is heavily reliant on road transport to move people, goods, and trade, yet the national highway network is limited. High transport costs and limited accessibility burden the country's economic and social development, and further constrain the flow of trade, particularly with its main trading partner, India. The SASEC Road Connectivity Project will expand Bhutan's national road network and bring economic opportunities to the poorer south-eastern parts of Bhutan and areas along border with India. It is expected to contribute to reduced costs and time of road transport, and also ease the severe traffic congestion in Phuentsholing, through which more than 80% of Bhutan's cross-border trade passes. Additional direct benefits include opening up access for remote villages to economic opportunity and social services.
The ADB loan and grant financing package is complemented by counterpart financing of $18.65 million from the Royal Government of Bhutan. The project is expected to be completed by the end of 2018. Assistance to the Government will include supervision of civil works, capacity development in road asset management, and road safety and climate resilience measures.
Improving the SEWH will also boost cross-border trade and strengthen regional connectivity, complementing the ongoing ADB-financed SASEC Road Connectivity Investment Program in India, the SASEC Road Connectivity Project in Nepal, and the SASEC Road Connectivity Project in Bangladesh. It further enhances trade facilitation initiatives being implemented under the SASEC Trade Facilitation Program in Bangladesh, Bhutan, and Nepal.

Related Links: