India's First Inland Waterways Terminal Inaugurated in Varanasi
12 November 2018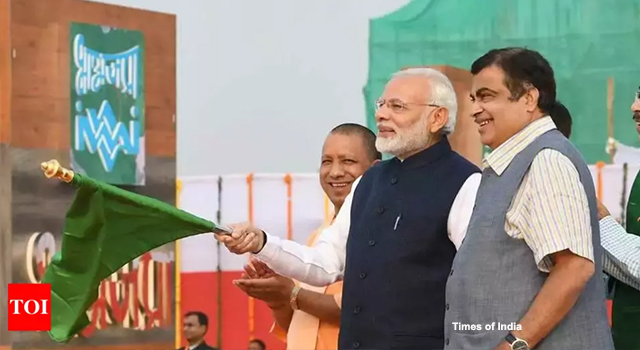 India Prime Minister Narendra Modi inaugurated India's first inland waterways terminal on the Ganga River in Varanasi, and received the first inland container vessel which journeyed from Kolkata on 12 November 2018. The Prime Minister heralded the arrival of the container as 'historic' for eastern India, and the whole of India. He expressed that it was a 'matter of pride' to see projects completed on time, and highlighted that this vision of Next Gen Infrastructure can transform the means of transport.
The inland waterways terminal is part of a planned multimodal terminal on the Ganga in Varanasi. The waterway route links eastern Uttar Pradesh to the Bay of Bengal. It promises to save time and money, lessen road traffic, and reduce the cost of fuel and vehicular pollution.
The inland waterways terminal is part of the first phase of the Government of India's 'Jal Marg Vikas Project.' This project aims to enable commercial navigation of vessels with capacity of 1500—2000 tons on National Waterways 1 by developing fairway, multimodal terminals at Varanasi, Haldia and Sahibganj, modern River Information System (RIS), strong river navigation system, Digital Global Positioning System (DGPS), night navigation facilities, construction of navigational lock at Farakka. World Bank provided $375 million loan in support of the project.
National Waterways 1 is also expected to tap the potential of Nepal-bound cargo.
Related Links: