New India-Bangladesh Deals to Boost Inland Waterways Connectivity
26 October 2018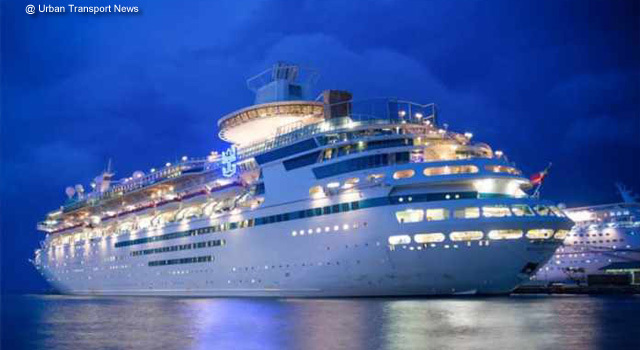 Bangladesh and India signed three bilateral memoranda of understanding to strengthen transport between the two countries using inland waterways. The signing was held in on 25 October 2018 in New Delhi, India, at the 19th Standing Committee meeting under Protocol on Inland Water Transit and Trade (PIWTT).
High-level delegations attended the meeting, including officials from India's Ministries of Shipping, External Affairs, Home, Finance, Development of North Eastern Region, and Inland Waterways Authority of India, and Bangladesh's Ministry of Shipping, Board of Revenue, Directorate General for Shipping, and the Bangladesh Inland Water Transport Authority.
The two countries signed the Addendum on the PIWTT as well as an agreement to use Mongla and Chattogram (formerly Chittagong) ports in Bangladesh for transporting goods to and from India. Bangladesh and India also signed an agreement to operate passenger and cruise vessels through the protocol routes over inland waterways.
The agreements will facilitate the transport of fly ash, cement, and construction materials through inland water transport on the Rupnarayan River. Dhubri and Kolaghat in India, and Pangaon and Chilmari in Bangladesh will also be designated as new ports of call. The two countries also agreed to consider the inclusion of Rupnarayan River from Geonkhali to Kolaghat on the protocol routes.
Through the finalization of the Standard Operating Procedure for movement of passengers and cruise vessels on inland protocol route and coastal shipping routes, river cruises may operate between Kolkata-Dhaka and Guwahati-Jorhat.
A joint technical committee will also be formed to explore the technical feasibility of operating the route from Dhulian-Rajshahi to Aricha and reconstructing the Jangipur navigational lock on Bhagirathi river, which has the potential to significantly reduce the travel distance to Assam by 450 kilometers.
Protocol routes through inland waterways currently transport 3.5 million tonnes of cargo. The volume is projected to increase with the declaration of new ports of call and extension of protocol routes.
A Joint Shipping Committee is scheduled to meet in December 2018.
Related Links: