Sri Lanka's Trade Information Portal Garners Highest Level of Data Accuracy
3 October 2018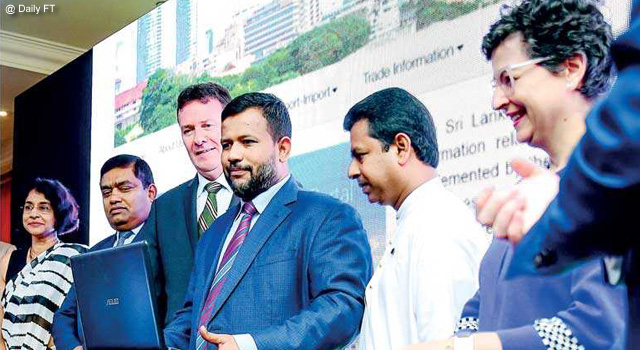 The Sri Lanka Trade Information Portal (SLTIP) has garnered the highest level of data accuracy among World Bank-assisted information portals, with 98.8% of its total content validated for accuracy. The SLTIP is a one-stop gateway for information on trading to and from Sri Lanka. It contains basic information on import, export, and transit requirements and procedures, along with customs forms and documents.
The portal got 33,486 page views in the first two months since its launch. Its 10,071 visitors represent the most web traffic received by a World Bank-assisted trade information portal.
Sri Lanka's Department of Commerce launched the SLTIP on 20 July 2018 in line with the government's initiatives on cross-border trade information that complies with the World Trade Organization Trade Facilitation Agreement. Trade procedures, legal documents related to trade, import and export duties, and trade agreements were collected from 42 Sri Lanka government agencies and validated through regular workshops.
The Department of Commerce has assigned a team of SLTIP managers, content managers, and webmasters to maintain the portal and ensure the portal's sustainability.
Related Links: