Coastal Shipping between Bangladesh and India to Enhance Transport Efficiency, Trade
20 July 2014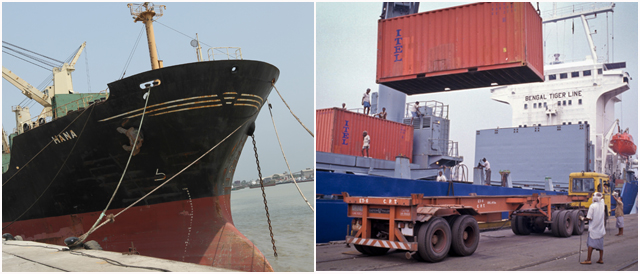 A coastal shipping arrangement between Bangladesh and India will soon facilitate faster shipment of goods between the two countries, and enable better access to India's northeastern regions. Trials runs of vessels from Bangladesh and India between the ports of Chittagong and Kolkata port are scheduled to begin by October 14.
Currently, cargo transport time and cost from Kolkata to Agartala, capital of India's northeastern Tripura state, are poor as a result of having to move cargo along 1,650 km of rugged, hilly terrain without crossing Bangladeshi territory. Coastal shipping drastically reduces this distance, since Bangladesh's Chittagong Port is just 150 km away from Agartala.
This agreement is expected to boost bilateral trade—currently amounting around $6 billion—between India and Bangladesh by encouraging export and outsourcing.
Related Links: