Preparatory Work Ongoing for the Planned Chobhar Dry Port
24 October 2018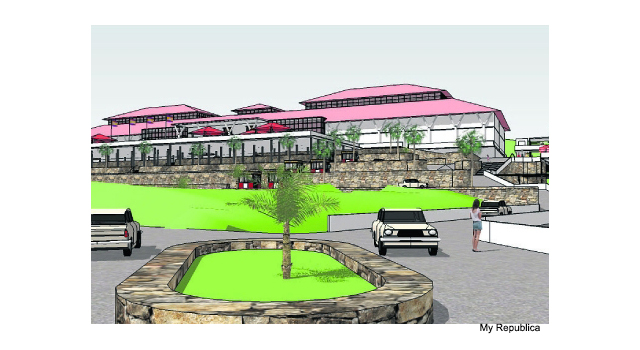 The Ministry of Industry, Commerce, and Supplies of the Government of Nepal shared that preparatory work is being carried out for the construction of the Chobhar Dry Port. This includes clearing of the project site, according to Mr. Rabi Shankar Sainju, Spokesperson for the Ministry.
These statements were noted in a report following news of delay of the planned construction of the inland clearance depot at Chobhar in Nepal. The report also mentioned local protest in connection with construction of the dry port, which has been sorted out, according to Mr. Sainju. The Dry Port will be constructed on 228 ropanis (around 28.7 acres) of land, out of the 1,054 ropanis (around 132.5 acres) acquired by the Government. The remaining 826 ropanis (around 103.8 acres) will house an international exhibition center.
The planned Chobhar Dry Port will be equipped with warehouses, parking lots, litigation shed, Customs administrative building, quarantine, banks, and other required facilities for Customs clearance. It will have the capacity to accommodate 626 20-foot containers, parking facility for 250 trucks, loading and unloading facilities, and six warehouses. The Nepal Intermodal Transport Development Board office will also be located onsite.
Funded by the World Bank with assistance worth $22 million under the Nepal-India Regional Trade and Transport Project, the Dry Port is set to reduce congestion of cargo at the Birgunj Inland Clearance Depot and ICDs at bordering towns. The Dry Port will handle customs clearance of containers tagged with the electronic cargo tracking system.
The NITDB awarded the construction contract of Chobhar Dry Port to the Aashish joint venture and the Lumbini-Koinshi and Neupane joint venture in August 2018. Target completion date for the Dry Port is in January 2020.
The World Bank's Nepal-India Regional Trade And Transport Project aims to decrease transport time and logistics costs for bilateral trade between Nepal and India and transit trade along the Kathmandu-Kolkata corridor. It will benefit traders by reducing key infrastructure bottlenecks in Nepal and by supporting the adoption of modern approaches to border management.
Related Links:
Planned construction of Chobhar dry port in limbo
NITDB awards contract of Chobhar dry port
https://thehimalayantimes.com/business/nitdb-awards-contract-of-chobhar-dry-port/