Ranong Port to be Thailand's Gateway to South Asia
10 September 2018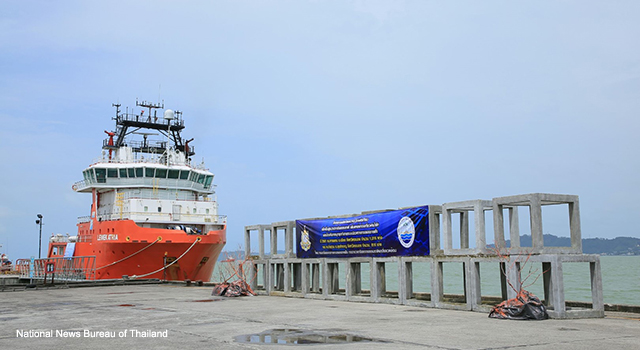 The Government of Thailand aims to increase bilateral trade with India by developing Ranong port. According to Mr. Tharadol Thongruang, Minister Counsellor (Commercial), Office of Commercial Affairs, Royal Thai Embassy in New Delhi, India, using Ranong port for trade with India's Kolkata and Chennai ports will reduce distance between the two countries, and boost trade.
The Southern Economic Corridor project, approved by the Government of Thailand in August 2018, emphasizes development of Ranong port as a gateway to trade with Bangladesh, India, Myanmar, and Sri Lanka.
Furthermore, Mr. Thongruang highlighted that completion of the India-Myanmar-Thailand (IMT) Trilateral Highway, a 1,360 kilometer road that connects Moreh, India, with Mae Sot, Thailand, via Myanmar, will improve road connectivity in the region, and elevate ties in trade, health, education, and tourism. This highway is expected to be completed in three years.
The 103.02-kilometer Imphal-Kangchup-Tamenglong road of the IMT Trilateral Highway is being constructed, under the SASEC Road Connectivity Investment Program. The program, funded by the Asian Development Bank, aims to improve connectivity among South Asian countries and between South and Southeast Asian countries.
Related links: