Nepal Experts Study India's Inland Waterways
17 September 2018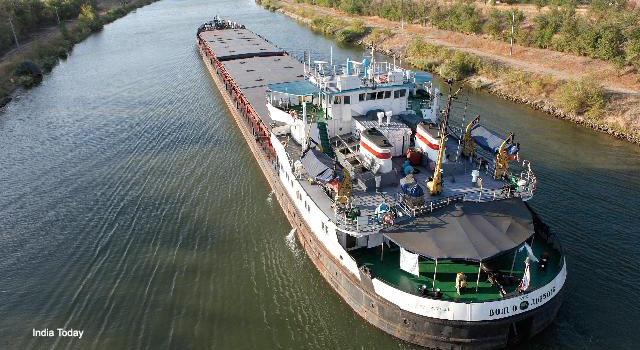 A team of technical experts from Nepal, headed by Mr. Madhav Belbase, Secretary, Nepal Water and Energy Consumption, undertook an official visit to India. The team (i) studied India's inland waterway infrastructures in consideration of Nepal's needs, and (ii) held discussions with their counterparts in India.
Waterways could support export-import of large consignments in Nepal, such as raw materials, according to officials.
The Government of India has commenced development of the Kolkata-Varanasi inland waterways via the Ganga River under a INR 54 billion (around $740 million) project supported by the World Bank. Nepal-bound freight could be transported using this route, and transit onward to Birgunj and Bhairawa in Nepal by rail and roads.
India will soon launch inland waterways in Uttar Pradesh and Bihar. These could potentially be extended to the Nepal border via the Narayani River.
The visit is in follow up to the decision taken by Nepal Prime Minister KP Sharma Oli and India Prime Minister Narendra Modi to develop inland waterways between the two countries, under the framework of trade and transit arrangements, during Prime Minister Oli's visit to India in April 2018. A meeting between Indian and Nepalese government officials held in July 2018 in Kathmandu, Nepal, also agreed that the Narayani river basin will be used for cross-border trade with India and inland waterways within the country.
Aside from developing infrastructure, the two countries need to formulate and mutually agree upon procedures and modalities of using the inland waterway system as a means of transport under the India-Nepal Treaty of Transit.
Related Links: