15th Bangladesh-India JSC Meeting on the Power Sector Reviews Energy Cooperation
25 September 2018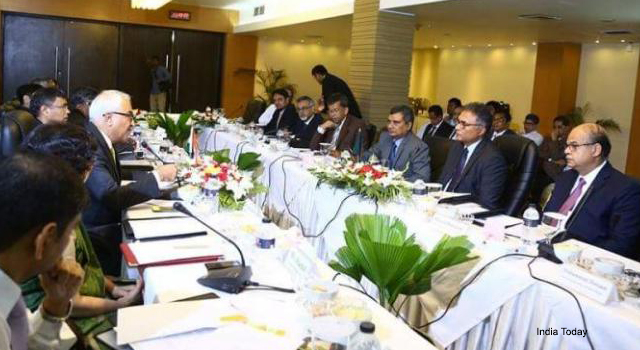 The 15th Meeting of the Bangladesh-India Joint Steering Committee on Power Sector was held in Sylhet, Bangladesh, on 25 September 2018, to discuss the existing cooperation between the two countries in the energy sector. Dr. Ahmed Kaikaus, Power Division Secretary, Bangladesh, and Mr. Ajay Kumar Bhalla, Power Secretary, India, led the delegations.
The meeting discussed the
Prospect of exporting power from Bangladesh to India;
Power imports to Bangladesh through the Tripura (India)-Bheramara (Bangladesh) interconnection, including progress of Bangladesh's import of 250 megawatt (MW) electricity through the Bheramara interconnection under a long-term agreement, and additional 500 MW power through construction of a second high-voltage, direct current (HVDC) block;
Government of Bangladesh's decision to import an additional 340 MW electricity through the Surjomoni-Cumilla North Link, under government-to-government modality;
Proposed Katihar-Parbatipur-Barapukuria-Boranagar 765 kilovolt grid interconnection; and
Construction of the HVDC sub-station at Cumilla and the the Surjomoni-Cumilla North Link.
The meeting also reviewed the proposal to set up a power transmission line that will enable Bangladesh to import electricity from Bhutan and Nepal through India.
Bangladesh also urged India to waive duties, such as certificate of deposit and value added tax, on its power imports.
Related Links: