SASEC Elevated Highway to Improve Connectivity and Trade in Sri Lanka
27 September 2018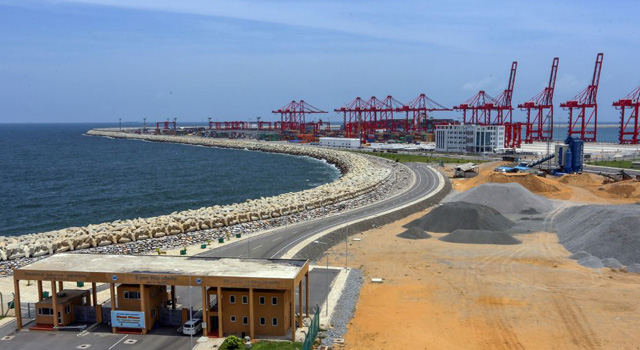 An elevated toll highway to be built between the New Kelani Bridge and Galle Face in central Colombo will ease traffic congestion, improve connectivity, and facilitate trade logistics in Sri Lanka. The Asian Development Bank's (ADB) Board of Directors has approved a $300 million loan to help in the construction of about 5.3 kilometers of the highway.
The new highway will contribute to regional connectivity and trade and is part of the South Asian Subregional Economic Cooperation (SASEC) Port Access Elevated Highway Project. Construction will also cover construction of related facilities, including an advanced electronic toll collection (ETC) system and a maritime facilitation center to improve services for port users. The ground-level access road will be converted from four to six lanes.
Container cargo traffic at the port of Colombo is expected to double by 2030. Access to the port is through a four-lane, ground level road that intersects with one of Colombo's busiest roads. Congestion on the access road hinders mobility and trade. The planned elevated toll highway will improve connectivity and contribute to growth, by directly linking the Colombo-Katunayake Expressway to the city center and the port through the New Kelani Bridge.
ADB is also providing technical assistance worth $500,000 to strengthen the operational capacity of the expressway in relation to the toll rate policy and the ETC system, as part of the Expressway Operations Improvement component of the project. The Government of Japan, through its Japan Fund for Poverty Reduction, is supporting a $1.25 million grant to support trade logistics facilitation for customs modernization. The project's total cost is $360.2 million, with $60.2 million provided by the Government of Sri Lanka.
The project will be completed by 2025.
Related Links: