Editorial: Need for Improving Logistic Performance
16 August 2018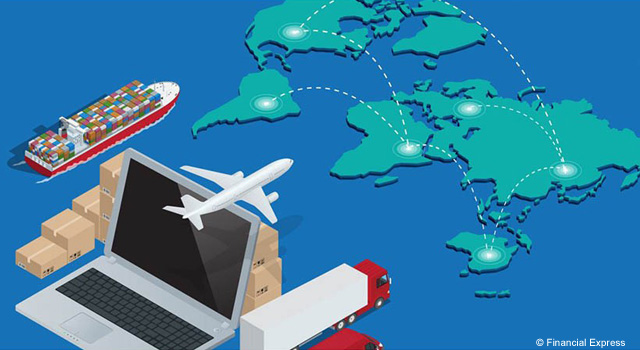 How efficiently a country moves physical goods across and within borders determines how it participates in international markets. This editorial from The Financial Express suggests areas that Bangladesh needs to focus on to improve logistics performance, enhance participation in global trade, and stimulate economic growth.
This editorial appears on The Financial Express.
Need for Improving Logistic Performance
Logistics are usually attached top priority by trading nations of the world as facilitation of trade and transportation is crucial for stimulating economic growth. But unfortunately, this critical element in global trade has been neglected for long in Bangladesh. Country competitiveness requires well-functioning domestic and international logistics. As a global benchmarking tool in the area, the Logistics Performance Index (LPI) of the World Bank assesses the performances of 160 countries including Bangladesh. The index applies six criteria: customs, infrastructure, ease of arranging shipments, quality of logistic services, timeliness, and tracking and tracing. It suggests policy actions for improving individual components in the index.
The World Bank has recently released its biennial report on logistics performance index for 2018. For Bangladesh, the findings are quite disappointing. The report shows that the overall ranking of Bangladesh in the area has gone down to 100th from the previous 87th in 2016. This has happened despite the fact that Bangladesh needs to swiftly expand its logistic facilities as a fast-growing economy, aspiring to become an upper middle-income country soon. There has been a downward slide for Bangladesh in four of the six indicators, which indicate a weakening in those areas. On the customs criterion, Bangladesh has slipped to 120th position from the earlier 82nd. In case of infrastructure, the slide has been 22 notches—from 87th to 109th. In case of ease of arranging shipping, Bangladesh has slipped by 15 notches to 99th. And in the quality of logistics services, the ranking has gone down to 94th from the previous 80th. The ranking has slightly improved only in case of timeliness and tracking and tracing indicators.
Regrettably, Bangladesh's ranking even among the South Asian countries has slipped to 5th from the earlier 3rd. India leads the pack in the South Asia region with a ranking of 44th, followed by Sri Lanka (92nd), Pakistan (95th) and Maldives (97th). Only the landlocked countries Nepal (121st), Bhutan (151st) and Afghanistan (165th) are behind Bangladesh. Therefore, much remains to be done for improving trade logistic facilities in the country. Obviously, the areas of focus should be customs procedure, infrastructure building, and shipping and port services, as well as the quality of logistic services. Improvements are vital as effective logistic sector is universally recognised as one of the core enablers of economic growth. At the present juncture, international logistics is increasingly intertwined with domestic logistics. Therefore, the policymakers and stakeholders have to deal with a wider range of policies, processes, and procedures. Growing concerns in the area include spatial planning, training skills and resources, environmental and socioeconomic sustainability of the supply chain and its resilience in the face of disruptions.
Bangladesh needs pragmatic and effective policies and measures to improve logistic performance. This is a challenging task, as the scope of implementation has now widened from the traditional attention to infrastructure to that of trade facilitation. There should be more focus on sustainability and resilience as well as spatial dimensions of logistics, specificity of regulatory and legal frameworks, as well as skills development. Regulatory improvements should enhance the quality of service delivery through market mechanisms and private sector participation in core logistic activities such as trucking, brokerage, terminal, and warehousing operations. Although logistic services are mostly provided by the private sector, public sector organizations also play a critical role. Therefore, concerted efforts by relevant stakeholders, timely and effective interagency coordination, as well as constant public-private dialogue and cooperation are needed to improve logistics performance in the country.