Assam Aims for Air Cargo Connectivity with the ASEAN
3 August 2018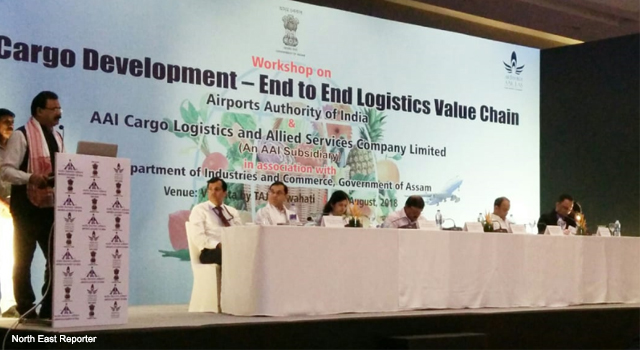 Mr. Chandra Mohan Patowary, Industries and Commerce Minister of Assam, India, spoke at a workshop on "Air Cargo Development – End-to-End Logistics Value Chain" in India's northeast region. This Workshop was organized by the Airport Authority of India, in association with the Industries and Commerce Department of the Government of Assam.
In his speech, the Minister emphasized the State Government of Assam's commitment to reopening air cargo trade routes to increase the state's economic prosperity. Highlighting Assam's proximity to Southeast Asia, he noted the state government's plan to link Guwahati—Assam's largest city—to the seven capital cities of the Association of Southeast Asian Nations (ASEAN) under the Regional Connectivity Scheme. He stressed that the planned India-Myanmar-Thailand Trilateral Highway, Brahmaputra River-Chittagong Port linkage, and additional sea routes will help boost trade and commerce activities in the region.
The Minister also shared that the Assam Industrial Development Cargo is working on an air cargo terminal project for perishable cargo worth Rs 20 crore (around $2.8 million) at the Lokpriya Gopinath Bordoloi International (LGBI) Airport Complex in Borjhar, Guwahati. The planned complex will enable farmers to export fresh horticultural produce to national and international destinations, and boost the region's connectivity.
Related Links: