Bilateral Meeting Focuses on Implementation of India-Nepal Cross-border Rail Links
9 July 2018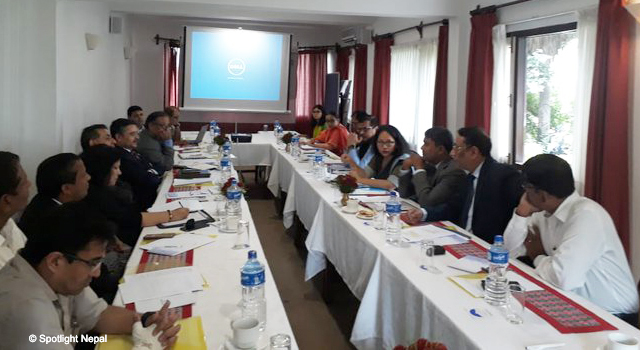 The Governments of India and Nepal convened the 6th Meeting of the Project Steering Committee for the Implementation of India-Nepal Cross Border Rail Link Projects on 9 July 2018 in Kathmandu, Nepal. Mr. Namgya Khampa, Joint Secretary (DPA-III), Ministry of External Affairs, Government of India, and Mr. Er. Keshab Kumar Sharma, Joint Secretary, Ministry of Physical Infrastructure & Transport, Government of Nepal, co-chaired the Meeting.
The Meeting
Agreed to resolve all issues needed to complete the (i) Jayanagar to Janakpur-Kurtha and (ii) Jogbani to Biratnagar Customs yard railway lines by October 2018;
Agreed to prioritize the last sections of the (i) Kurtha-Bijalpura-Bardibas and (ii) Biratnagar Customs Yard-Biratnagar sections;
Noted the final location survey undertaken for rail links to be developed in project phase II, in (i) New Jalpaiguri-Kakarbhitta, (ii) Nautanwa-Bhairahawa, and (iii) Nepalgunj Road-Nepalgunj; and
Highlighted the early finalization of the Memorandum of Understanding for the preliminary engineering/traffic survey of the Raxaul-Kathmandu rail line.
The Governments of India and Nepal aim to develop more cross-border infrastructure to enhance connectivity between the two countries and promote trade, commerce, and economic cooperation. Cross-border rail links would enhance people-to-people linkages between the two countries, and facilitate smooth movement of people, goods and services.
Related Links: