Bangladesh and India Plan to Increase Number of Border Haats
23 July 2018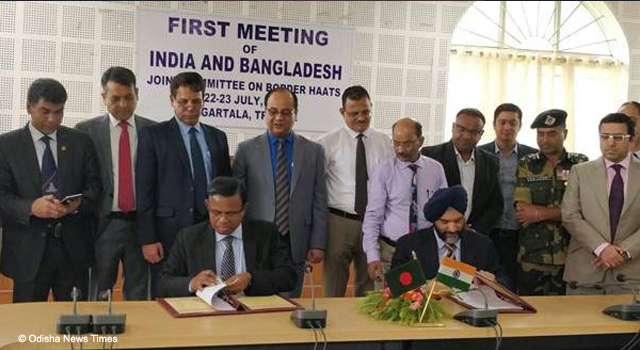 The Governments of Bangladesh and India are considering development of "border haats" (border markets) in six new locations to further boost Bangladesh-India trade. Two border haats are currently in operation, one in Kamalasagar in Sepahijala district, and another in Srinagar in South Tripura district.
A joint Bangladesh-India committee meeting highlighted the positive impact of border haats to the livelihoods of people in border communities. The meeting, held on 22-23 July 2018, emphasized the need to draft a Memorandum of Understanding and provide a timeline for setting up new border haats in the northeastern region of India.
The officials also discussed several issues related to trade between India and Bangladesh, and met with Mr. Biplab Kumar Deb, Chief Minister of Tripura, India.
Related Links: