ADB Expanding Nepal's Renewable Power Supply
7 July 2014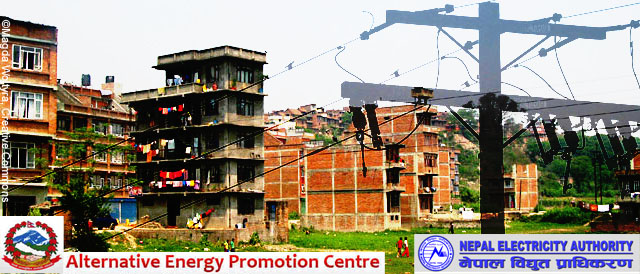 The Asian Development Bank (ADB) approved a loan of $180 million to Nepal on 4 July 2014, for the South Asia Subregional Economic Cooperation (SASEC) Power System Expansion Project. The project will help Nepal address its urgent power needs by
●  Helping expand domestic renewable energy transmission capacity;
●  Improving cross-border power exchange with India;
●  Strengthening and expanding distribution networks; and
●  Increasing access to renewable energy in rural areas through mini-grid systems.
The SASEC Power System Expansion Project is a priority of the SASEC Power Generation and Transmission Master Plan, and will expand power and cross-border exchange in the region. ADB financing is complemented by cofinancing of $120 million from the European Investment Bank, a $60 million grant from the Government of Norway, and an $11.2 million grant from the ADB-administered Strategic Climate Fund. The project is expected to be completed by the end of 2021.
Two government agencies of Nepal are involved in the project: Nepal Electricity Authority will upgrade and expand 236.5 kilometers (km) of transmission lines, and 1,680 km of distribution lines, together with substations, to allow transfers up to 2,000 megawatts (MW) of power to main load centers in the Kathmandu Valley. And secondly, the Alternative Energy Promotion Centre (AEPC) will provide electricity to remote rural communities through provision of mini hydro-electric power plants and mini-grid based solar or solar/wind hybrid systems. An associated capacity development technical assistance will also support AEPC in developing a feasibility study for a large-scale wind farm.
Nepal is plagued by power shortages, limited generating capacity, and weak power transmission and distribution networks. Its installed energy capacity is 762 MW, well below the peak demand of 1,095 MW. The country also has one of the lowest per capita electricity consumption in the world at 102 kilowatt-hours per year.
Only 65% of households have access to electricity (56% through the national grid and 9% through off-grid solutions). With the construction of transmission lines, grid substations, and grid services substations, along with distribution lines and substations, the scheduled power cuts are expected to decrease. The Government of Nepal aims to achieve 25% electrification target through off-grid solutions with activities coordinated by the National Rural and Renewable Energy Program.
Related Links:
ADB Press Release
ADB Project Data Sheet
ADB loan for Nepal to tackle energy crisis (Press Trust of India)
ADB approves $180 million loan to Nepal (The Himalayan Times)