India-Nepal Joint Task Force Set Up
9 July 2014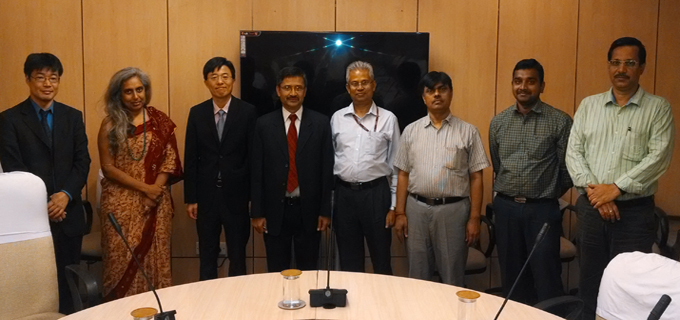 As part of India's SASEC Road Connectivity Investment Program (SRCIP), India and Nepal have set up a Joint Technical Task Force for the Mechi River Crossing. The first meeting was held in New Delhi on 4 July 2014 at the Ministry of Road Transport and Highway (MoRTH), Government of India. The discussion centered on the way forward regarding the development of a new bridge from Karkavitta in Nepal to Panitanki in India, across the trans-boundary river Mechi. The bridge is an integral part of the SRCIP corridor linking Nepal, India, and Bangladesh.
SRCIP is a multitranche financing facility (MFF) investment program that aims to enhance sub-regional connectivity and increase domestic and regional trade through North Bengal and the North Eastern Region of India by improving about 500 kilometers (km) of road connectivity and efficiency along international trade corridors. The total facility amount of $500 million is to be financed from Asian Development Bank (ADB) ordinary capital resources, together with about $260 million in counterpart funding from the Government of India and the Government of Manipur.
ADB approved the first tranche of SRCIP in March 2014 for $300 million to upgrade about 300 km of road subprojects, linking: (i) Bhutan-Bangladesh through India, about 97 km of Asian Highway 48, (ii) Nepal-Bangladesh, through India, about 37 km of Asian Highway 2, and (iii) about 110 km of state roads in Manipur. Tranche 1 is currently underway in India. A subsequent tranche is planned to finance (i) the new bridge crossing the Mechi River, and (ii) upgrading of over 100 km of roads extending India's connection with Myanmar, including sections of Asian Highway 1.