Hard and Soft Infrastructure Can Boost Myanmar's Trade with BBIN Countries
15 June 2018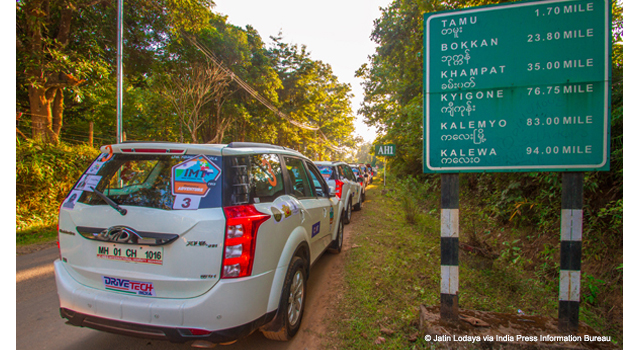 The Meeting focused on discussing how to improve trade between Myanmar and its BBIN neighbors, which lags behind trade with PRC and Southeast Asian countries.
Indian Ambassador to Myanmar Vikram Misri emphasized that building transport corridors, such as roads, bridges, and ports, needs to be supplemented with implementation of soft infrastructure, such as trade facilitation agreements, border infrastructure, border-crossing agreements, and motor vehicle agreements. Together, these will allow passenger and cargo traffic to move efficiently between countries.
Some participants have suggested enacting a policy for cross-border transport agreements between Myanmar the BBIN nations. The Meeting also stressed that several development projects promising to boost connectivity between Myanmar and the BBIN countries, such as the Kaladan multimodal transit transport project and the India-Myanmar-Thailand trilateral highway.
The Meeting "Creating an Enabling and Inclusive Policy and Political Economic Discourse for Trade, Transport, and Transit Facilitation" organized by the Marketing Research and Development and the Consumer Unity and Trust International (CUTS)-India, discussed the importance of developing both hard and soft infrastructure to boost trade between Myanmar and its neighbors to the west—Bangladesh, Bhutan, India, and Nepal (BBIN). The event was attended by businessmen, senior government officials of the Government of Myanmar, and international experts.
Related Link:
Hard and soft infrastructure needed to boost Myanmar trade with neighbours to the west