ADB Submits Jogighopa Multi-Modal Logistics Park Study Report
19 June 2018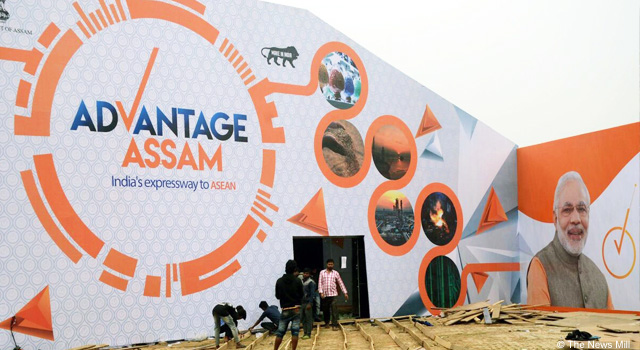 The Asian Development Bank (ADB) submitted the Jogighopa Multi-Modal Logistics Park (MMLP) pre-feasibility study report to the Ministry of Road, Transport and Highways (MoRTH), Government of India, on 19 June 2018. The Government of India (GoI) requested for ADB's support to conduct MMLP pre-feasibility studies at select locations, including Jogighopa in Assam, India. The development of MMLPs, under the GoI's Logistics Efficiency Enhancement Program, aims to reduce logistics costs and improve the efficiency of transport of goods and commodities.
The ADB study identifies required regulatory reforms and needed infrastructure investment to develop Jogighopa, Assam MMLP. It also highlights several critical transport linkage projects. In particular, it focuses on the upgradation and widening of National Highway 17, which runs from Bongaigaon to Guwahati via Jogighopa. It also identifies improvement of the Dalu-Gelepu road, which is expected to facilitate trade between Bangladesh and Bhutan through Jogighopa and become an aggregation and distribution point for bilateral and transit cargo.
The MoRTH has requested the National Highways and Infrastructure Development Corporation to prepare detailed project report for both road connectivity projects. ADB will discuss with the MoRTH about funding assistance with critical road projects going forward.