Bhutan Holds First National Standards Conclave
5 May 2018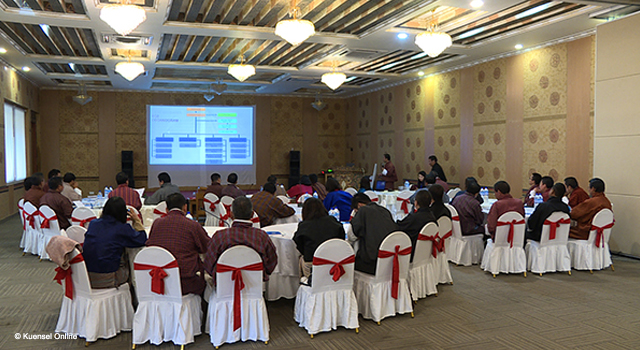 The Bhutan Standards Bureau (BSB) hosted the first National Standards Conclave on 5 May 2018 in Thimphu to highlight the importance of standardization among stakeholders in Bhutan. BSB is in the process of finalizing its 12th Plan, and the Conclave aimed to help chart the direction and objectives of standard setting in the country.
Mr. Sonam Phuntsho, Director General, BSB, noted that the Conclave was the first step toward gathering information and understanding the needs of standard-setting entities. He emphasized that standard setting involves the active collaboration among users, regulators, and other stakeholders in the industry, such as buyers and conformity-assessment service providers.
In Bhutan, consensus among stakeholders is needed to qualify as national standard. The absence of national standards in the country limits Bhutan's participation in regional standards body such as the South Asian Regional Standards Organization (SARSO), and other international standards organizations, hindering trade.
More than 30 participants from the public and private sector attended the Conclave. These participants provided data on needed standards, including those that have to be improved or changed. A National Standardization Strategy is expected to be drafted from these data.
The BSB Act of 2010 aims to "foster and promote standards and standardization activities as a means of advancing the national economy, benefiting the health, safety and welfare of the public, assisting and protecting consumers, protecting natural environment, promoting industrial efficiency and development and facilitation of domestic as well as international trade." BSB is the body tasked to coordinate and oversee all standardization and conformity assessment activities in the country.
Related Links: