ADB Advisor: Renewables, Regional Cooperation, LNG Import can Help Boost Sri Lanka's Energy Security
8 May 2018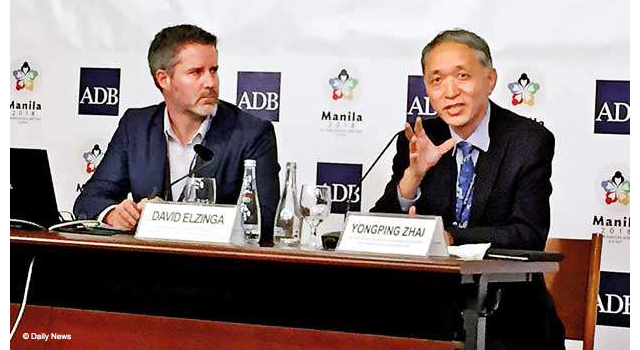 Dr. Yongping Zhai, Technical Advisor (Energy), Sustainable Development and Climate Change Department, Asian Development Bank (ADB), and Mr. David Elzinga, Senior Energy Specialist, ADB, advised the Government of Sri Lanka to keep their options open in securing the country's energy future.
Reiterating ADB's support for Sri Lanka's energy security, Dr. Zhai urged the country to opt for renewables over coal to fast-track its commitment to the Paris agreement. He also recommended regional cooperation and import of liquefied natural gas (LNG) as further alternatives to help Sri Lanka achieve its energy goals for 2030 and 2050.
Sri Lanka aims to achieve energy self-sufficiency by 2030. Power demand is on the rise as the country's economy expands. The Government is considering coal, LNG, and renewables to boost their energy supply.
Sri Lanka committed to generating 100% renewable electricity by 2050. Generating energy from renewable resources would contribute toward this commitment.
ADB is working with the Ceylon Electricity Board to help Sri Lanka meet its electricity demand. In 2017, ADB announced $200 million funding support to help Sri Lanka build a 100 megawatt wind farm.
Related Link: