Bangladesh PM: Strive for Connectivity, Invest in Youth and Women
19 April 2018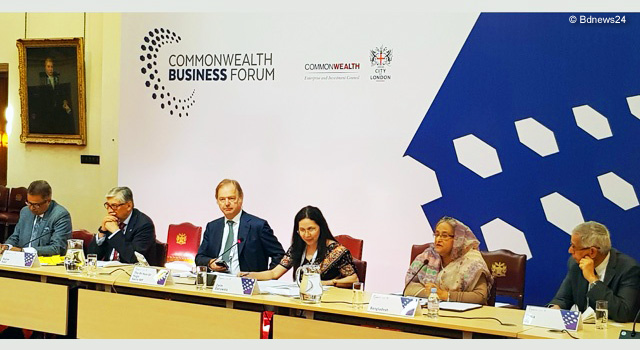 Bangladesh Prime Minister Sheikh Hasina said Asian countries should strive for connectivity and invest in youth and women to address inequality and to help stabilize the region. Speaking at a roundtable discussion on 18 April 2018, she said Asia has achieved much in the last 70 years and should "remain optimistic."
Prime Minister Hasina attended Asian leaders at the Commonwealth Business Forum in London. The discussion centered on the question of whether Asia can sustain its growth momentum.
She said economic development was bringing prosperity but noted how inequality was also on the rise. She said growth in Asian countries has to be inclusive. Equality will bring growth and create a more peaceful and stable region. What needs to be done is for Asian countries to "invest more in the youth, women, and our citizens as a whole," she said.
"For that, we need to build bridges, strive for connectivity, both hard and soft, and aspire for greater people-to-people exchanges and understanding," Prime Minister Hasina said.
Related Link: