Nepal Secures More Oil Tankers from India
18 April 2018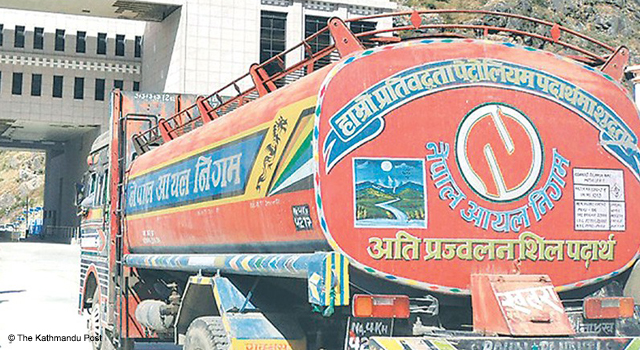 Around 375 oil tankers bringing in fuel to Nepal from Indian Oil Corporation (IOC) depots in Gonda in Uttar Pradesh, and Banthara, to the Nepalgunj and Bhairawa border points will be required to install a security locking system to eliminate pilferage in transit, shared Nepal Oil Corporation (NOC) spokesperson Mr. Birendra Kumar Goit.
The security locking system was initially tested on 140 tankers originating from the IOC depot in Siliguri, bound for Kakarbhitta. NOC plans to implement this system to all 1,800 tankers carrying fuel from IOC depots in India.
The next phase of the project involves securing tankers transporting fuel within Nepal.
Related Link: