Bangladesh to Sign Free Trade Agreement with Thailand
24 April 2018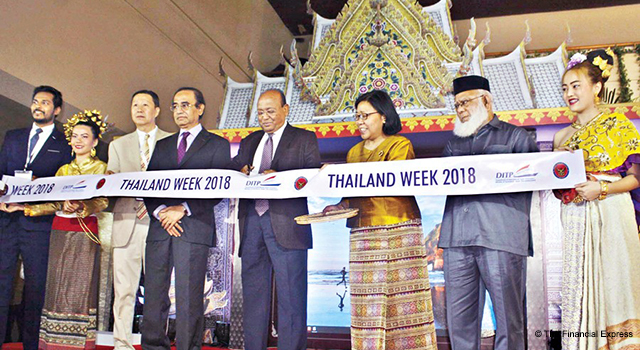 The Government of Bangladesh will sign a free trade agreement (FTA) with the Government of Thailand, according to Commerce Minister of the Government of Bangladesh Tofail Ahmed.
The FTA promises to boost trade between the two countries, which stands around $2 billion. Currently, Bangladesh enjoys duty free privileges for around 7,000 export products in Thailand. It is proposing to add jute and apparel items in the list of duty free exports.
The Commerce Minister is also urging the Government of Thailand to ease the visa regime for Bangladeshi travelers who go to Thailand for business and tourism.
Commerce Minister Ahmed spoke at the inaugural session of the Thai trade fair held in Dhaka, Bangladesh on Thailand Week 2018.
Related Link:
Bangladesh plans FTA with Thailand