Railway Transit for Cargo Bound for Biratnagar, Nepal via Jogbani, India
25 April 2018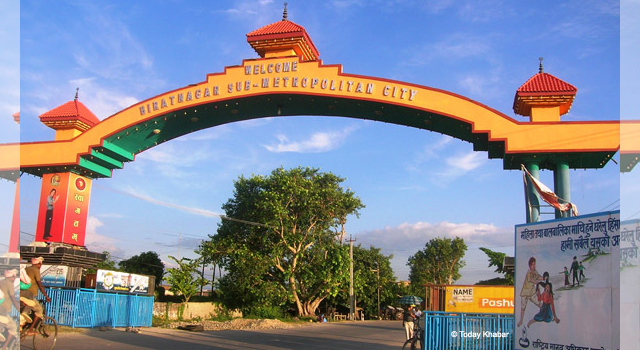 The Government of India launched the test phase for railway movement of goods entering Nepal via the Biratnagar check post. The Container Corporation of India, an Indian Railway subsidiary, began carrying freight bound for Jogbani in Bihar, the nearest rail station to Biratnagar, on 25 April 2018.
This development follows operationalization of the electronic cargo tracking system (ECTS) on containers originating from the Kolkata and Visakhapatnam ports. The ECTS enables cargo tracking, allaying concerns that cargo bound for the Nepali market will be opened and traded in India.
Freight through Biratnagar were previously carried exclusively by road. Railway shipment offers traders a less costly and more reliable alternative.
This operation to ferry cargo by rail via Jogbani is being implemented on a 90-day trial phase, and can be extended for another 90 days. The initial test phase seeks to provide recommendations on making railway movement for Nepal-bound cargo functional and effective. To regularize this mode of transshipment, the Governments of India and Nepal will need to revise the existing Transit Treaty.
Nepal is currently preparing to implement ECTS for freight originating from the Visakhapatnam Port.
The ECTS is an important initiative of the SASEC Program. It uses satellite positioning systems, cellular communications, radio frequency identification, and other web-based software to ensure the security of cargo. Operated by a managed service provider, it offers an integrated solution through a web application covering the filing and processing of the transit declarations, and cargo tracking, as an end-to-end solution for transit facilitation.
Related Links: