India Highway Authority Signs Agreement for International Highway Project
12 April 2018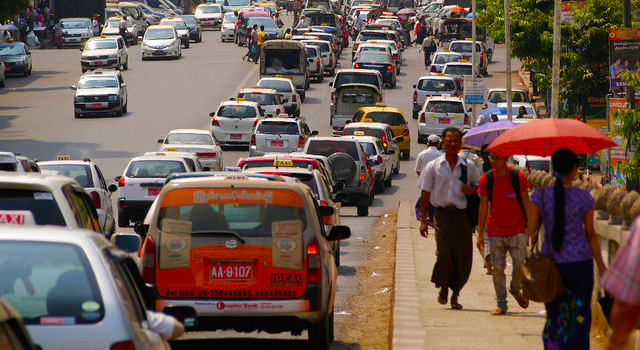 The National Highways Authority of India (NHAI) signed on 11 April 2018 an agreement to upgrade a section of the India-Myanmar-Thailand Trilateral (IMT) Highway. The Yagyi-Kalewa section of the highway will be widened to two lanes. An earthen shoulder will also be added to the section.
The project includes the construction of three new major bridges and two new minor bridges, and the repair and rehabilitation of four existing major bridges and nine minor bridges, while six existing minor bridges will be reconstructed. Six truck bays will be constructed, as well as 20 bus bays and passenger shelters.
The project, set to be completed in three years, will improve the flow of vehicular traffic and enhance trade, business, the delivery of health services, and tourism in India, Myanmar, and Thailand. It is NHAI's first international project. India's Ministry of External Affairs will fund the INR1,177 crores (approximately $175 million) needed for the project.
Construction is already underway for the 103.02-kilometer length of the Imphal-Kangchup-Tamenglong road of the IMT Trilateral Highway, under the South Asia Subregional Economic Cooperation (SASEC) Road Connectivity Investment Program. The program, funded by the Asian Development Bank, aims to improve connectivity among South Asian countries and between South and Southeast Asian countries.
India's Road Transport and Highways Minister Nitin Gadkari had previously stated that the India-Myanmar-Thailand Trilateral Highway will be operational by December 2019.
Related Links: