Inland Waterway Connectivity to be developed between India and Nepal
7 April 2018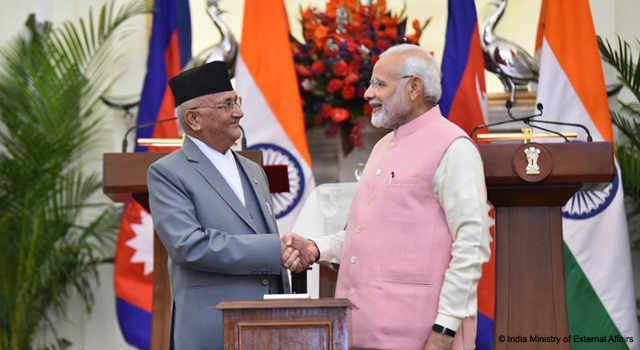 India and Nepal are set to develop the inland waterway linkage between their countries to promote efficient and more cost effective movement of goods. India Prime Minister Narendra Modi and Nepal Prime Minister KP Sharma Oli issued a joint statement on forging this new route—which will also open additional sea access to landlocked Nepal—between the two countries on 7 April 2018, during Prime Minister Oli's state visit to India.
The planned waterway connectivity will operate within the framework of India-Nepal trade and transit arrangements. Officials from both countries are tasked to formulate and mutually agree upon requisite procedures and modalities enabling waterways as a means of transport in the India-Nepal Treaty of Transit Protocol.
Prime Minister Oli highlighted the enormous impact of waterway connectivity to the potential of businesses in Nepal and the growth of the country's economy.
Related Links: