Eminent Persons Group Drafting New Blueprint for India-Nepal Relations
24 February 2018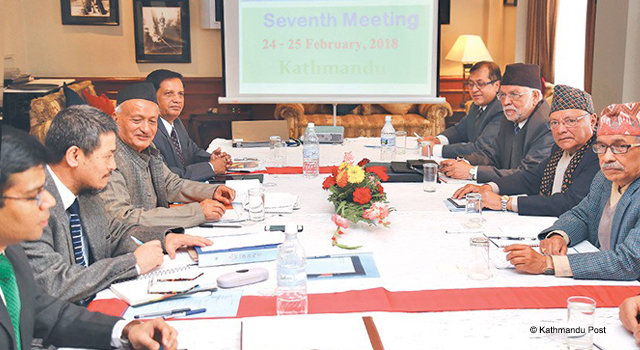 Eminent Persons Group including representatives from both India and Nepal exchanged the first draft reports on future India-Nepal relations during their seventh meeting in Kathmandu on 24 February 2018.
The report will become a new blueprint for India-Nepal ties, and include recommendations on the new India-Nepal Peace and Friendship Treaty, trade, commerce, transit, water resources, hydropower, areas of cooperation, economic assistance, and socio-cultural relations.
In an interview, Mr. Bhagat Singh Koshyari, EPG co-coordinator, India, stressed that the report will emphasize how India and Nepal can cooperate, be helpful, and look out for each other's interest.
The final joint report will be discussed at a meeting in New Delhi, India. The report will be submitted to the Governments of India and Nepal by July 2018.
Related Links: