Locomotives Boost India-Myanmar Cooperation
19 March 2018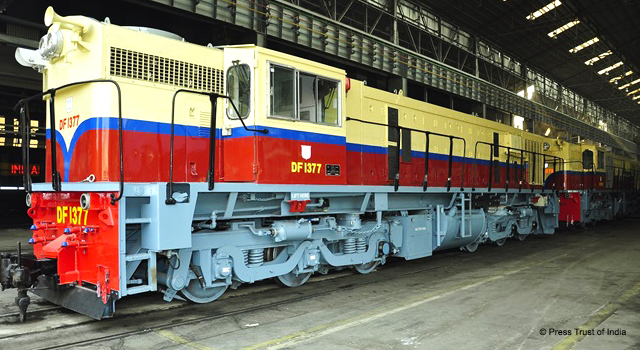 Providing a boon to relations between India and Myanmar, Indian Railways delivered 18 AC/DC 1350 horsepower diesel electric locomotives to Myanmar Railways six months ahead of schedule. A formal hand-over ceremony was held on 19 March 2018 attended by Mr. Rajen Gohain, Minister of State for Railways, Government of India, and Mr. Thant Sin Moung, Minister of Transportation and Communication, Government of Myanmar.
Funded with an Indian line of credit, the fuel-efficient locomotives are fitted with micro-processor control-based systems, equipped with the latest technology, and runs at a maximum speed of 100 kilometers per hour. These "Make in India" trains were supplied by RITES Limited, the export arm of Indian Railways, and manufactured by Diesel Locomotive Works in Varanasi. RITES will also monitor maintenance of Myanmar's railway infrastructure and support technical study programs.
In his speech, Minister Gohain lauded the close cooperation between India and Myanmar railways, and underscored how this project will help strengthen friendly border relations.
Minister Moung emphasized deepening the valued relationship between the two countries, and expressed keen interest in training programs offered by Indian Railways on signaling and telecommunication systems.
Related Links: