Bhutan Keen on Importing More Medicines from Bangladesh
4 February 2018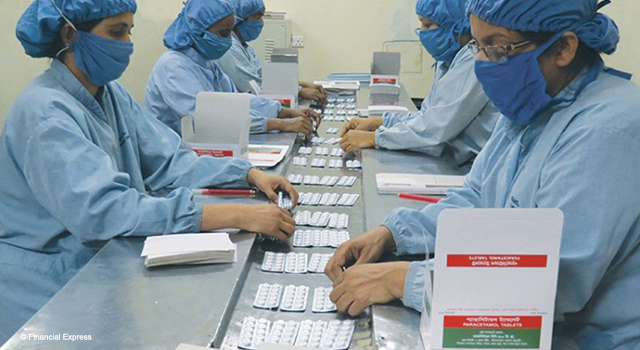 Bhutan Prime Minister Tshering Tobgay and Bangladesh Industries Minister Amir Hossain Amu discussed trade, connectivity, and investment on the sidelines of "Advantage Assam," an international investment conference held in Guwahati, India. The Prime Minister emphasized the need for Bangladesh and Bhutan to work closely together for expansion of bilateral trade for the mutual benefit of their people.
Prime Minister Tobgay remarked on the increasing demand for Bangladeshi-made medicines in Bhutan due to their high quality. He expressed Bhutan's keenness to import more medicines from Bangladesh. He also recalled Bangladesh's generous aid to the Bhutan Health Trust Fund. In April 2017, when Bangladesh Prime Minister Sheikh Hasina visited Bhutan, she commended Bhutan's vision to provide free essential drugs and vaccines to the people of Bhutan, and pledged support. As of September 2017, Bangladesh committed to supply 258 medicines worth around Nu 150 million (around $2.3 million).
Furthermore, the Bhutanese Prime Minister explored possibility of using inland waterways of Bangladesh to expand bilateral trade. Bangladesh could also bring additional internet bandwidth to Bhutan.
Bangladesh is looking to import power and construction stones from Bhutan.
Related Links: