Global Investors Summit Calls for Strengthening of ASEAN-South Asia Ties
5 February 2018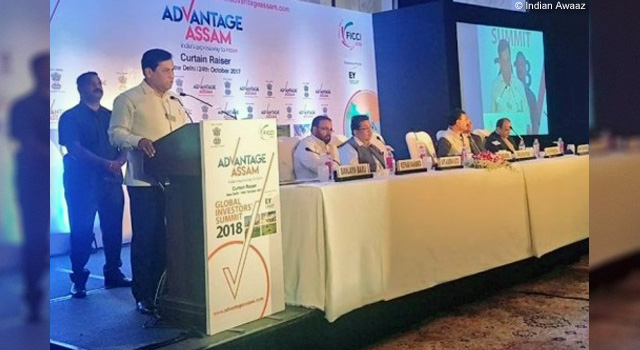 Assam Chief Minister Sarbananda Sonowal called for the strengthening of business and economic ties among Association of Southeast Asian Nations (ASEAN) and South Asian countries. He noted the strong historic and cultural ties among the countries and urged Southeast Asian countries to take advantage of investment opportunities in Assam in northeast India.
Mr. Sonowal was speaking on "Northeast India's Economic Ties with ASEAN and BBN" at the Advantage Assam Global Investors' Summit on 4 February 2018 in Guwahati, Assam, India. He said northeast India is the central point of interactions between India and ASEAN member countries.
Also part of the session were Mr. Chandra Mohan Patowary, Minister for Act East Policy Affairs of Assam, India; Mr. Kenichi Yokoyama, Country Director of Asian Development Bank for India; Mr. Dato Ramesh Kodammal, Co-chairperson of the ASEAN-India Business Council, and ministers from Bangladesh, Lao PDR, Cambodia, Myanmar, and Bhutan.
Related Link: