Women Entrepreneurs Look to SAARC Markets
19 January 2018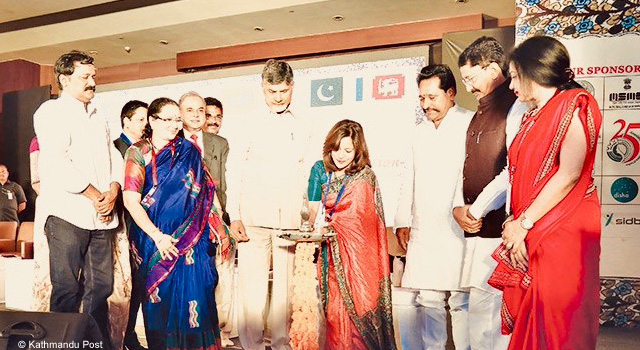 South Asian Women Development Forum (SAWDF) will promote products by women entrepreneurs in markets in South Asian Association for Regional Cooperation (SAARC) countries. Ms. Pramila Acharya Rijal, SAWDF president, says women entrepreneurs must learn how to establish partnerships to ensure sustainability and growth for their products.
SAWDF (a SAARC-recognized body) led a 40-member delegation from Afghanistan, Bangladesh, Bhutan, India, Maldives, and Sri Lanka for an international women entrepreneurs' conference on innovation, incubation, and industrialization. The conference, organized by the Association of Lady Entrepreneurs of Andhra Pradesh in cooperation with the Andhra Pradesh government in Visakhapatnam, was held in Visakhapatnam, India, on 16-19 January 2018.
A Women Entrepreneur International Trade and Technology Hub (WITH) will be developed in Visakhapatnam with assistance from the Asian Development Bank. WITH will serve as a one-stop platform for women entrepreneurs and provide training on international trade and business.
"The proposed global trade center and technology hub for women entrepreneurs in Vizag will [give] them access [to] a bigger market in Afghanistan, Bangladesh, Bhutan, Sri Lanka and Maldives. The move will also help the entrepreneurs organize training and capacity-building programs to exchange technology, innovation, and new concepts," Ms. Rijal says.
Related Links: