Electronic Cargo Tracking System to Help Ease Transit of Nepal-bound Cargo
14 January 2018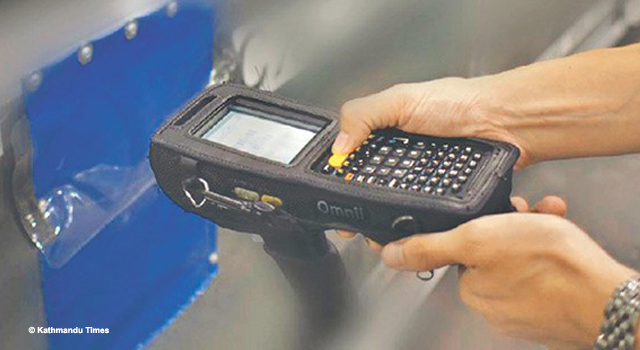 The Cabinet of Nepal has approved the modality of the Electronic Cargo Tracking System (ECTS). Following this approval, Nepal's Ministry of Commerce (MoC) has begun preparations for ECTS implementation with the assistance of the Asian Development Bank (ADB), under the South Asia Subregional Economic Cooperation (SASEC) program.
The ECTS is an important initiative aimed at improving reliability and timeliness of Nepal-bound cargo originating from Indian gateway ports. It offers an end-to-end solution for transit facilitation: (i) a web application covering the filing and processing of transit declarations, and (ii) cargo tracking through satellite positioning systems, cellular communications, radio frequency identification, and other web-based software, ensuring cargo security.
Mr. Ravi Shanker Sainju, Joint Secretary, MoC, is hopeful that the ECTS will help control the turnaround time of shipping line containers, to significantly reduce the delay and cost of trade. Currently, it takes 40 days for Nepal to complete third-country trade. With turnaround period provided by shipping liners usually limited to 21 days, traders often incur demurrage and detention charges. Mr. Sainju stressed that if Nepal can minimize time consumed in trade, cost of goods—including imported raw materials—can go down, and create prospects for industrialization.
A workshop to discuss the use of ECTS will be held in February 2018 in Kolkata, India, and Kathmandu, Nepal, supported by ADB, under the SASEC program. Participants will include senior Customs officials of India, officials of the Nepal consulate in Kolkata, transport operators and traders, and other stakeholders.
Related Links: