Bhutan Launches Customs Rules and Regulations 2017
27 December 2017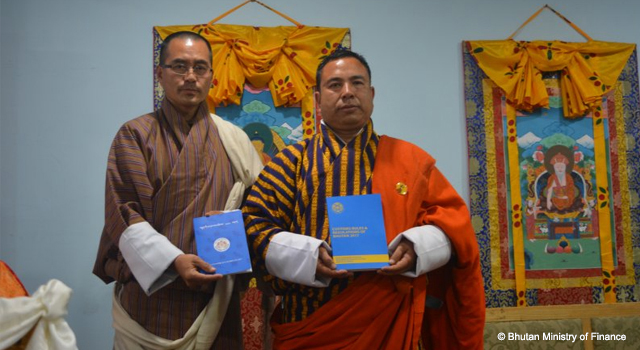 Bhutan's Ministry of Finance launched the Customs Rules and Regulations (CRR) of Bhutan 2017 on 27 December 2017, in follow up to the passage of the Customs Act of Bhutan 2017 on 4 May 2017, and its implementation on 21 June 2017, to
Ensure effective and efficient collection of revenue from trade;
Facilitate trade by promoting and providing high quality services; and
Ensure predictability and transparency of Customs procedures
The CRR of Bhutan 2017 defines provisions including classification of goods, Customs valuation, temporary admission, clearance procedures, and authorized compliant traders. It also highlights roles and responsibilities of the Department of Revenue and Customs (DRC), Regional Revenue and Customs Offices, Liaison and Transit Office, and Customs stations and areas, as well as the responsibility and accountability of Customs.
Supplementing the Customs Act of Bhutan 2017, the CRR of Bhutan 2017 supports
Control of movement of goods and people and conveyance across national territorial borders;
Facilitation of legitimate international trade;
Simplifying and harmonizing Customs procedures and processes;
Compiling and publishing of Merchandise Trade Statistics;
Coordinating and partnering with other relevant government departments and agencies;
Consulting and partnering with the business community and private sectors; and
Ensuring security in cross-border trade in goods.
The Customs Act of Bhutan 2017 and the CRR of Bhutan 2017 apply to any entity importing, exporting, transiting, transshipping, and warehousing goods by land, water, and air in Bhutan. Part II of the Rules on the Sales Tax, Customs, and Excise Act of the Kingdom of Bhutan 2000 has been repealed in these documents.
The South Asia Subregional Economic Cooperation Program assisted DRC in development of the Customs Act and the CRR of Bhutan 2017, under a national technical assistance project, financed by the Japan Fund for Poverty Reduction and administered by the Asian Development Bank.
Related Links: