India Proposes $1 Billion LoC to Boost Connectivity with ASEAN
11 December 2017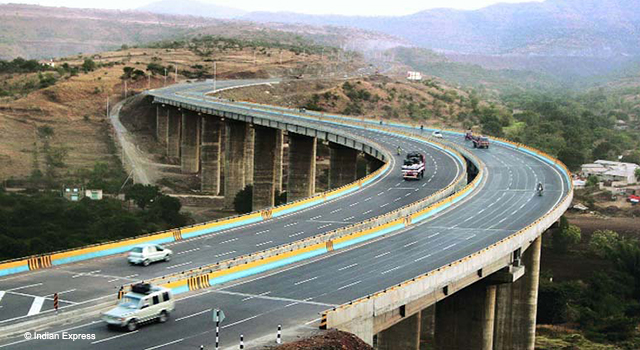 India has proposed a $1 billion line of credit to strengthen sea, air, and road, and digital connectivity with the Association of Southeast Asian Nations (ASEAN), according to Mr. Nitin Gadkari, Minister, Ministry of Road Transport and Highways (MoRTH), India.
Several projects between India and the ASEAN are in the works, including projects with India's gateway to Southeast Asia, Myanmar. Speaking at the ASEAN-India Connectivity Summit, Mr Gadkari stressed that India and Myanmar are working together to upgrade infrastructure in the border areas. This includes construction of a 120 kilometer stretch of the Kalewa-Yargyi Road segment along the India-Myanmar-Thailand (IMT) Trilateral Highway, and the Kaladan Multimodal Transit Transport Project, which connects India's eastern seaport of Kolkata with Myanmar's Sittwe seaport. Progress in these two projects is moving at a satisfactory pace. Extension of the IMT Trilateral Highway toward Cambodia, Laos, and Vietnam has also been proposed.
Connectivity is the pathway to shared prosperity, remarked Mr. Gadkari. He emphasized that better connectivity is the core factor for strengthening ASEAN-India relations.
Negotiations on the ASEAN-India Maritime Transport Cooperation Agreement among India, Myanmar, Thailand, Cambodia, and Vietnam to explore the feasibility of shipping networks are ongoing. The ASEAN-India Civil Aviation Task Force was also established to optimize air connectivity, shared Mr. Gadkari.
Ms. Shobana Kamineni, President, Confederation of Indian Industry, stated that connecting the ASEAN countries with India can yield numerous benefits, such as larger markets to bring about economies of scale in production and enhance competitiveness. Integration of markets can facilitate the movement of production networks and attract more foreign direct investment, along with the benefits of knowledge and technology transfer and opportunities to connect to regional and global supply chains.
Related Links: